As most of you know, if you have been reading this blog for a while, I am the resident camping fanatic. As an Alberta Parks Ambassador, I spend a lot of my summer travelling throughout Alberta and visiting campgrounds with my family. When I learned about a new app that was just released this month for campers by a fellow mama from Alberta, I was pumped and had to download it right away!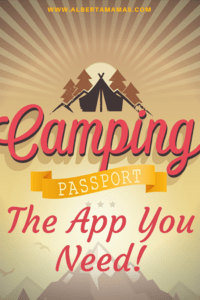 What is Camping Passport?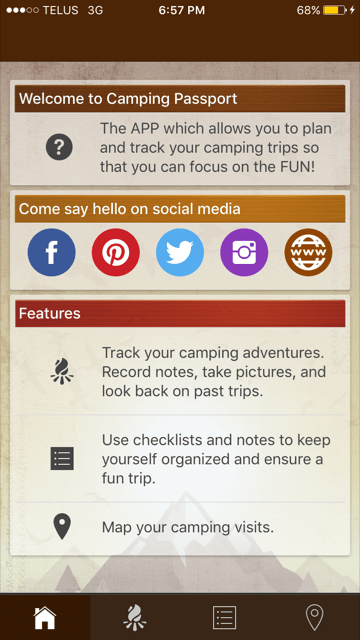 Camping Passport is like a virtual notebook that I have in my pocket all the time. The app lets you create entries of all of your camping trips. You can start by entering the coordinates of the campsite to mark the spot on a map that will collect all the pins of where you have been. From there, you enter the basics like the dates you stayed and the number of the site you stayed in. Next, you can review the campground and make notes about all of the things you want to remember for next time like which sites have power or are closest to the playground. Then, you can choose a stamp for your "passport" and begin your memory collection of summer fun!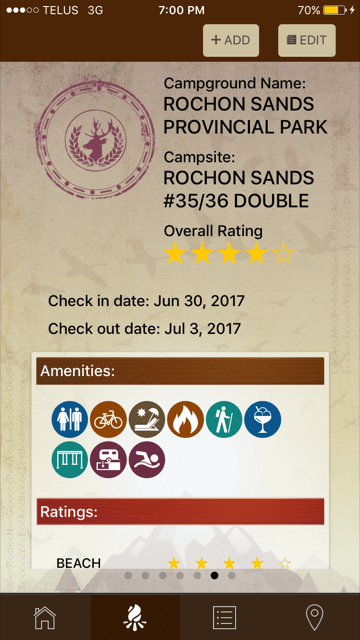 There is also a section where you can create lists for packing or things to remember that you need to do, like a repair on some gear that broke while you were in the middle of nowhere on your last trip. My favourite thing is that you can check it off the list when the item is complete. In addition to this there is a notes section.

What we love about Camping Passport:
Let's face it- for better or for worse- I have my phone with me at all times. It's my alarm clock, my camera, my stereo, basically my everything in one device. A notebook for me to scribble down that my trailer is out of toilet paper, ummmm nope. I love that I have everything camping related in one place. When I am aimlessly walking around Canadian Tire trying to remember what I need for our next trip I can just take a peek at my app.
Another truth bomb, my memory is awful! We have spent many times trying to remember what campsite we were at when X, Y or Z happened. Or what lake we were at when we saw the amazing Pelicans. Or even, what campground had the really good interpretive programs for kids. With Camping Passport I can easily enter all of these details under the correct date and site and I've got everything I need for future planning. You can even add photos and maps!
Like most families who enjoy camping, you likely have a few trips planned over the summer. For us it's 7! To keep everything straight I have already set up my future trips in the app so that I can keep everything organized, including who we are camping with on each adventure.
One of the things that also makes Camping Passport enjoyable is the ability to involve your kids. You can let them choose the badge once the trip is over and they could also type in or dictate their favourite things about the campground. There is even pictures when you are adding the amenities of each place, and most kids would have fun with that too.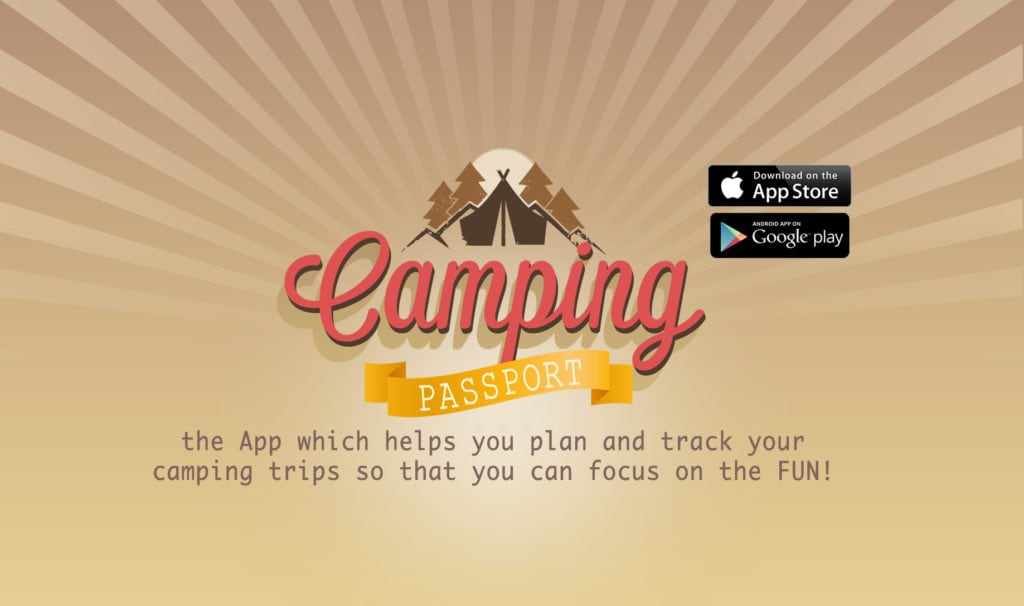 To check out all that Camping Passport has to offer, visit their website here. Or you can download it directly here from the App Store or Google Play.
Happy Camping!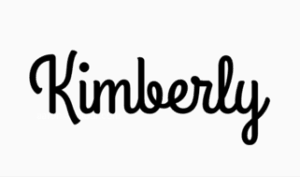 *This is a sponsored post. As always, all opinions stated are my own.