7 Free Or Inexpensive Summer Activities
As the school year draws to a close and the weather starts warming up, summer activities start to come to mind. I find there are so many things to do, but a lot of them can cost a lot of money!
Personally I get really busy in the summer with teaching yoga, so we tend not to go away camping a lot and save our vacations for more in the fall. So, I am always looking for things I can do with the kids at home or staying in the city to do.
Scavenger Hunt
I am planning to take my kids to the River Valley and use this free printable from Stay At Home Mum. Can be done while exploring one of Our Favourite Campgrounds In Alberta too!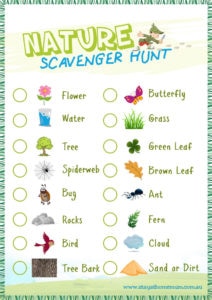 Sidewalk Paint
I actually did this one years ago with my oldest daughter. She was about 2.5 while my youngest was a newborn. It kept her busy for hours actually!
Mix up 1 cup cornstarch, 1 cup water and food colouring. I did the muffin tin thing so she could have a few colours and it worked so well!
Gardening
You don't have to have a big yard or a garden to grow something together. We love growing anything really, since the real joys for my kids are the playing in the dirt, the watering and then seeing whatever it is sprout up and grow. You can buy seeds for flowers relatively inexpensive from Canadian Tire or such and plant them directly into the ground now. Sunflowers I find sprout pretty fast!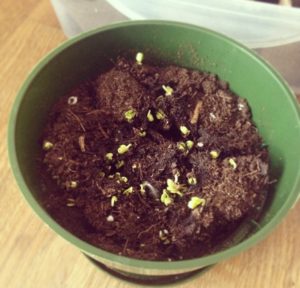 Shaving Cream Art
Maybe a good one for inside when it's rainy or outside in the yard to contain the mess in the summer! This awesome Marbles Prints With Shaving Cream by Live It All In looks simple and cost effective with materials you may already have or a trip to the dollar store.
Skip Rocks
We head to the River Valley here in Edmonton, but find a local lake or river or pond even where you are and try skipping rocks. It's adorable to see them so excited about sinking a rock at the bottom of water.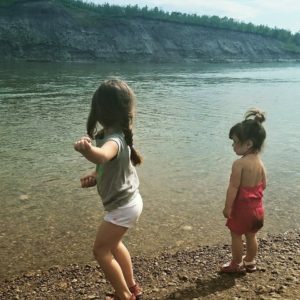 Paint Rocks
My kids LOVE painting and I usually HATE pulling it all out because it's a mess in the house, but in the summer when they get to scavenge for rocks at the park (or maybe when skipping rocks by the river) and paint them on the deck, it's super easy clean up with a hose. Including the kids!
Fly A Kite
I've seen Pinterest kites (I'm not super crafty though) so I buy mine, which can be a bit of money (ranging $5-$50) but having it all summer is great fun that lasts.
I would love to hear what some of your favourite inexpensive summer activities are!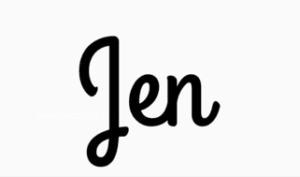 About the Author
Jen is a health, fitness and lifestyle blogger over at www.BitchinHousewife.com. She is a yoga teacher and a fitness and nutrition enthusiast. Jen has two daughters and loves finding outdoor activities to do with them.