Alberta is a great place to camp! We've got mountains, foothills, lakes, vast prairies, thick forests, waterfalls and much more to explore. Whether you are pulling out your tent or getting your trailer ready for the sometimes short camping season, we've got you covered with some of our favourite Alberta Campgrounds. We chose these campgrounds based on places we've actually stayed at AND found to be family friendly in terms of accessibility, amenities and/or campsite quality. Read on!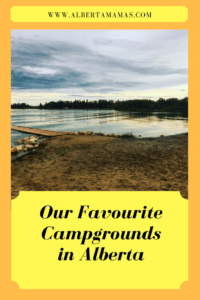 Beauvais Lake Campground: Near Pincher Creek in Southern Alberta this beautiful area has views, history and a lakeside location with lots of trails. There are sites for walk in tenting as well as regular drive in sites.
Boulton Creek Campground: This is a large campground located in Kananaskis and is easily accessible from Calgary. We love it for the unreal scenery, paved bike trails, hiking trails and paddling opportunities. There's also showers, equipment rentals and a camper's store in case you forget anything!
Camp Lake Park: 18 kms east of Viking in Eastern Central Alberta sits a little gem among the farmer's fields. There's a combination of group and private sites with 2 beaches, a playground and really friendly operators. Well treed and great water for swimming. There's also some sites that are perfect for groups of campers.
Cold Lake Provincial Park: This lake is huge and the provincial campground has lots of sites. Campers can enjoy a great playground, spacious tree covered campsites and close proximity to the Town of Cold Lake which is just over 3 hours east and a little north of Edmonton. There's lots of restaurants in town, which is perfect for when you really want an easy dinner. Be sure to check out all the activity at the marina.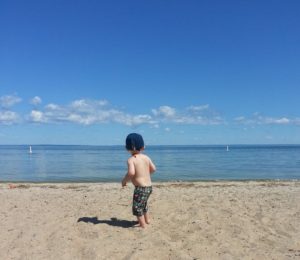 Jarvis Bay Campground: (Sylvan Lake) If you are from Calgary or Edmonton chances are you've been to Sylvan Lake, but have you camped here? Just a few minutes drive from the town is a large campground that offers a reprieve from the often crowded summer town. There's flush toilets in many circles, a playground, showers, trails and some really stunning views of the lake. For an entire review of this campground click here.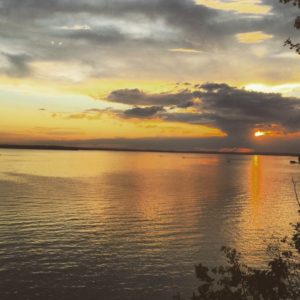 Jarvis Lake Campground (William A. Switzer Provincial Park): Foothills camping at it's best! Just 25 minutes from Hinton this small campground offers a quiet and beautiful way to get away from it all. The lake is pristine, there are trails everywhere and the entire area is a canoe and kayaker's dream! Make sure you check out the loop trail around Kelly's Bathtub and stop for a picnic while in the area.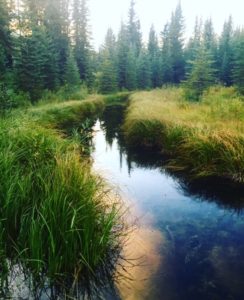 Marten River Campground: 28 kms north of the Town of Slave Lake in Northern Alberta lies a piece of heaven on the shores of Lesser Slave Lake. Sites are well treed, the beach is incredible and there are so many hiking trails! Bonus, you can take a short drive to the gorgeous Boreal Centre for Bird Conservation and hike Marten Mountain to take in the amazing view!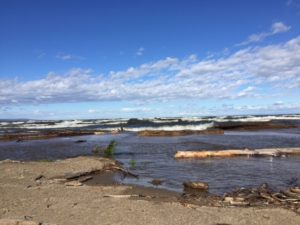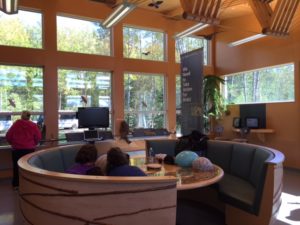 Medicine Lake Campground: This campground is isolated, but so worth it. It's 47 kms north of Rocky Mountain House on Highway 22 and 8 km southeast on an access road. Many sites are private and lake front- you can tie your boat right up to your site if you want. There's a small store with essentials as well as some local wares and great group camping area.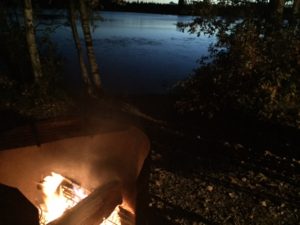 Ol MacDonald's Resort: Located on Buffalo Lake in Central Alberta. Come here for the amenities, there are so many things here for families to do! Enjoy mini golf, farm animals, merry go round, train rides, hay rides, arcade, coffee shop, theatre, beach, playgrounds, ice cream shack, restaurant and more!
Shaw's Point Resort: Nestled on the north west end of Lesser Slave Lake in Northern Alberta, about 40 kms from High Prairie is a massive campground with tons of services. We like it for the marina (a must if you have a large boat), cabin rentals, on site restaurant and exciting Golden Walleye Classic Tournament!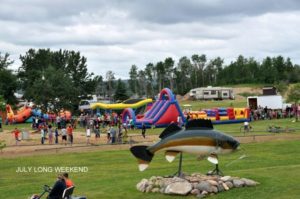 Sir Winston Churchill Campground: Surrounded by water on 3 sides, you access this park via a causeway! Old growth forest, amazing bird watching opportunities (when we went there were pelicans everywhere), boat rentals and sandy beaches on the shores of Lac La Biche are all waiting for you. There are also Comfort Camping cabins available for rent that are lakeside and include a full kitchen and bathroom.
Wabamun Lake Campground: For a campground that is so close to Edmonton, Wabamun is impressive! The lake is usually quite swimmable and offers a big beach and recreation area complete with canoe rentals and large playground. There are powered, non powered and large group sites in the campground with many of them being well treed. You'll also find lots of trails and the convenience of the town close by.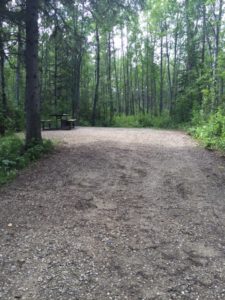 Whistlers Campground (Jasper National Park): Conveniently situated a mere 2 Kms from the Jasper townsite, this huge campground is at the centre of it all yet still feels like a hideaway. We love the spontaneous play areas for kids that are scattered throughout the park and inspire creative play. Don't have a trailer or are tired of tenting? Stay in one of the oTENTik sites, which is a cross between a rustic cabin and a tent.
Wild Horse Lake Campground: Another one close to Hinton in the glorious foothills of the Rocky Mountains. This campground has stunning views, a peaceful lake and is SO close to the Jasper National Park gates. Visiting the Miette Hot Springs with the kids to warm up on a cold day is a breeze!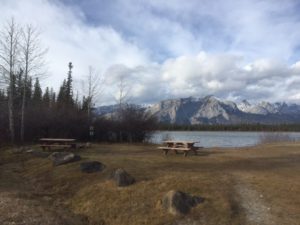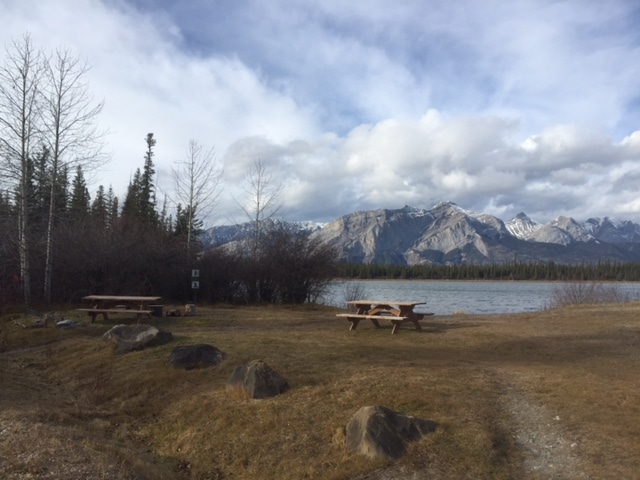 Writing-on-Stone Campground: A unique experience awaits at this National Historic Site set in the prairie grasslands of southern Alberta. The spectacular Milk River Valley contains the largest concentration of First Nation petroglyphs (rock carvings) and pictographs (rock paintings) on the great plains of North America. Comfort camping is also available.
Be sure to check out some of our other campground round-ups!