Going to Banff is a fun experience for the whole family but sometimes it can be hard occupying the kids all of the time. This is especially true if you're not familiar with what there is to see and do.  We've got 10 kid-approved ideas on how to keep busy with the kids while visiting Banff!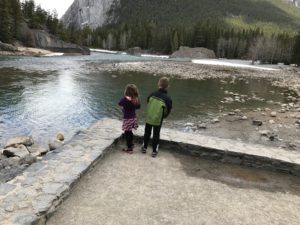 Kid-approved activities to do with kids when visiting Banff
Go on a kid-friendly hike at Tunnel Mountain or Fenland Trail
Take a walk on Banff Avenue and stop off at the iconic Banff Sweet Shoppe for some of your favourite (and even hard to find) treats
Kids 3-7yrs can get up close and learn the basics of horseback riding on a 15-minute Pony Lead. The cost is $20, and worth the splurge.
Check out High Rollers Banff and bowl a couple of games! There are 6 lanes, one with bumpers, a full menu, billiards and arcade games.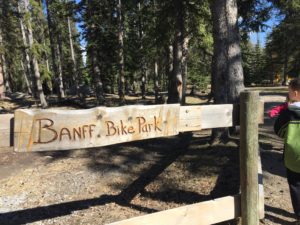 Bring your bikes and check out the Banff Bike Park! There are elements for all skill levels!
Take some time to soak in the hot mineral water at Banff Upper Hot Springs
Go for a ride on the Banff Gondola and explore the top of a mountain or have lunch in their new restaurant, Sky Bistro. (Food is delicious)
Burn off some energy as you explore and play at some of Banff's Best Playgrounds 
Visit Banff's only Water Park at Douglas Fir Resort. Admission is $20/each and kids 5 and younger are free with a paying adult!
Take a boat tour on Lake Minnewanka and learn about the history, geology, animals, and more.
Are there other activities that we didn't include in this list that you like to do when you are visiting Banff with the family? Join the conversation on Instagram or Facebook and tell us what are some of the kid-approved activities that you do with your family.