Far from the touristy mountain spots and cramped campgrounds you typically find near urban areas; Black Nugget Campground is a hidden gem that is perfect for families. Located just over an hour outside Edmonton this campsite has everything you need for a quiet weekend getaway.
Check-in time: 4 pm
Check-out time: 12 noon
Winter camping: No
Reservations: Yes
First-Come First-Served: No
Group Sites: Yes (3 units/group)
Comfort Camping: No
Playground: Yes
Be sure to check out all the Alberta Mamas campground reviews!
Reservations at Black Nugget Lake Campground
The campsite has a lot of spots but it does fill up on weekends so if you can't make it out during the week (which we recommend because it is SO quiet and peaceful) plan ahead to make reservations. Reservations can be made online through CampReservations.ca or call (780) 663-2421 to check availability.
Non-power sites are generally available, but if you want power or full services you'll need to book early.
Getting to Black Nugget Lake Campground
The drive is easy and the kids will have fun looking out the window at passing farms. If you are lucky you will see cows, horses, tractors, beautiful canola fields (depending on the season), grain elevators and more. We suggest stopping in Tofield for a milkshake from Burger Baron on your way out if you are going on Highway 14. Their Vanilla Coke milkshakes are worth the stop!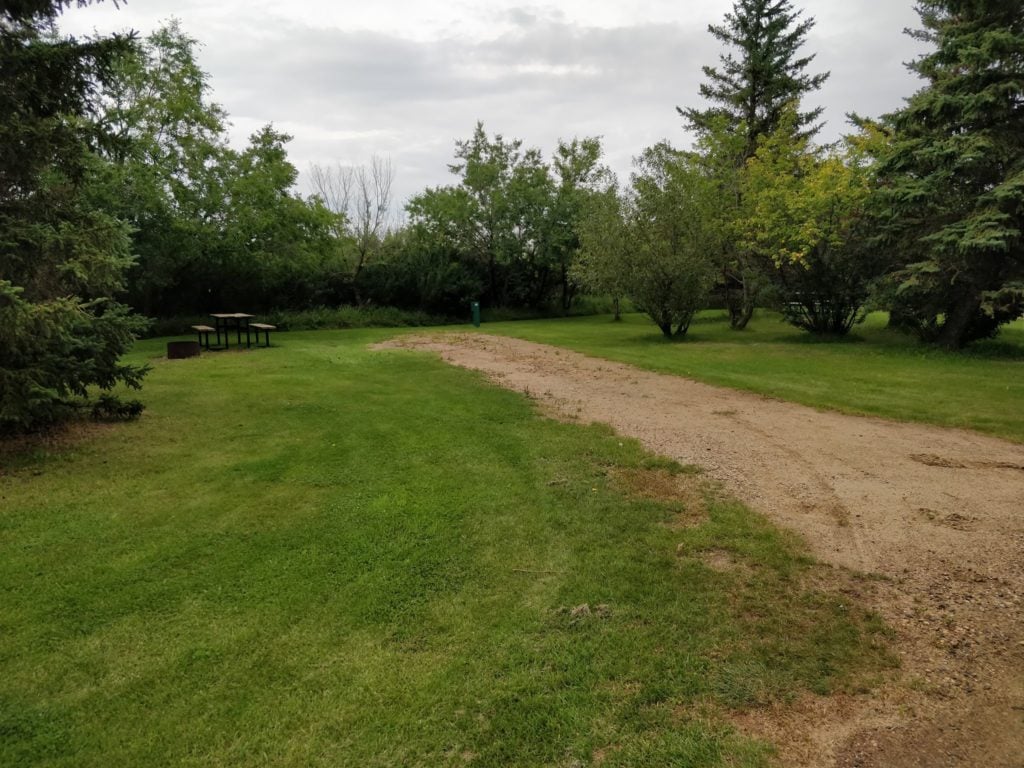 Campsites at Black Nugget Lake
The sites are HUGE and can easily fit more than one trailer or book one of their group sites if you are going with friends or family.
Be sure to check out the campground map.
The Playground at Black Nugget Lake Campground
The playground is large and works with both younger and older kids. There is also a basketball net, volleyball court and a large field for games and activities so you will not hear "I'm bored" once.
About Black Nugget Lake Campground
The campground was built after the coal mine in the same location closed down. The lake is long and winds around making it perfect for kayaks, bird watching, and there's a great little hike around the water perfect for kids. They have a boat launch (for non-powered boats only), picnic shelters/cookhouses, and a sewer dump station for your convenience.
Water Activities at Black Nugget Lake Campground
We highly recommend taking kayaks or canoes out if you can. The lake has so many little spots to explore and the kids loved seeing all the wild life. This would be a bird watchers paradise! We also saw muskrats, a couple of snakes, and even though we didn't see a coyote we heard them at night!
If you can't get enough water in your life while camping, check out our list of Alberta campgrounds with a pool.
Fishing at Black Nugget Lake
There are lots of great fishing spots and some you don't even have to leave your campsite to get to. The lake is stocked with Rainbow Trout and Tiger Trout. Non-motorized boats are welcome on the lake. This lake is also popular for ice fishing in the winter.
A fishing license is required for anyone between 16 and 65 who touches fishing equipment. If your kids can fish unassisted you don't need a license – but if you're baiting the hook or doing anything to help out, you MUST have a license. The exception to this is during the summer and winter free fishing weekends.
Golfing at Black Nugget Lake
If you are a golfer, right next door to the campsite is the Champion 18 hole Coal Creek Golf Resort. The family that owns the golf course has worked hard in the reclamation project of the original mine site into Coal Creek Golf Resort. The original site has stayed in the same family for three generations and even though the mine has shut down the family has brought the area back to life with this course. You can read more about the golf course and their history HERE.
Campsite Rates (not including GST)
No Services: $30.00
Power Only: $36.00
Power, Water, and Sewer: $42.00
Day Use: No fee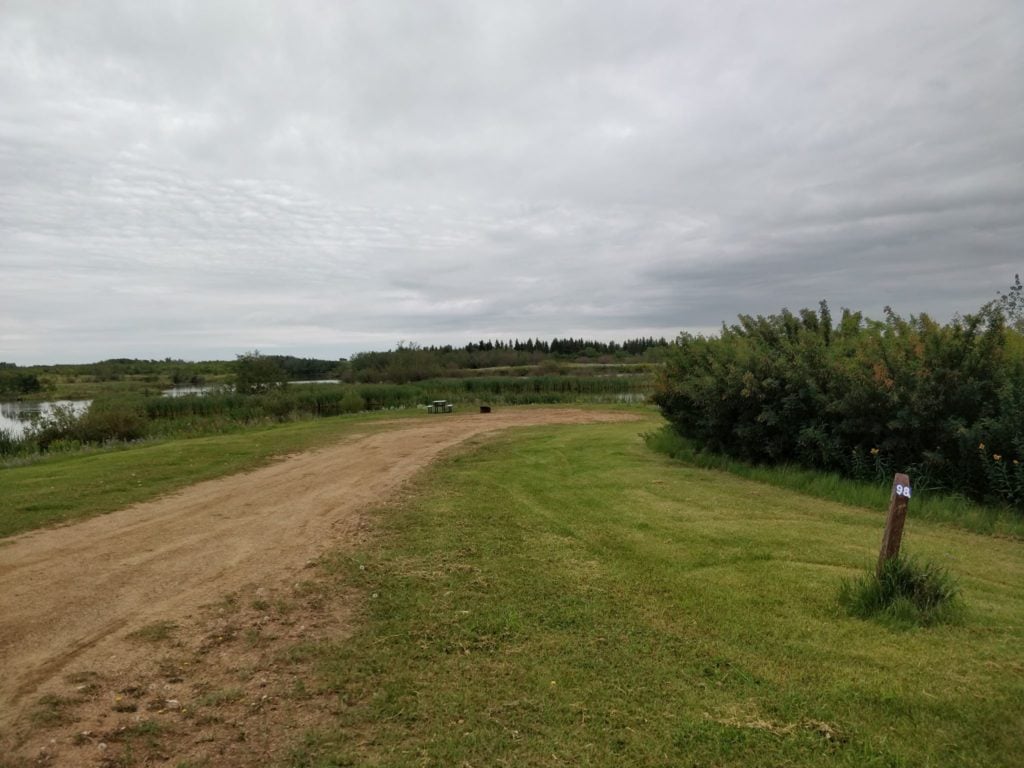 Get Social
Sharing your visit on social media, or just want to check out what others have to say? Here are the deets:
Hashtags: #blacknuggetlake #blacknuggetcampground

Related hashtags: #goeastofedmonton #tofield #albertacamping #albertamamas

Instagram: Tag the location "Black Nugget Lake"
Final Thoughts
Overall this is a great little spot that isn't too expensive, is far enough away from the city to be quiet and peaceful, and has large, beautiful campsites for you to enjoy.