I am all for crazy explorations across the country, but there is something to be said for close to home and easy. Sometimes I think we forget that there are beautiful treasures just waiting to be found, right outside our own homes. That is one of the reasons I love Wabamun Provincial Park. From my home in Edmonton, I can be there in just under an hour, door to campsite. When you are travelling with a little one whose bedtime will be destroyed by camping schedules you will SO appreciate this! Also, I love the fact that if we forget something really important, going back to get it is not the end of the world.
We spent Canada Day 2016 weekend at Wabamun Provincial Park and had a blast! There is so much to do, we had a weekend full of family fun. Here's what we did!
Enjoyed our campsite!
Wambamun Provincial Park has over 270 individual campsites plus group areas. The ones with power are near the front in the first loop and then there is another section in the middle (Aspen and Deer Loops). The first loop is the one you want if you need power- the sites are much more treed than the other power loop. There are 5 loops past the power sites that are all unserviced. Though farthest from the beach, this is where I like to stay. I find the sites the most private and quiet towards the back. Do not let the large number of sites fool you, make a reservation because this campground fills up most weekends.
Beach Day!
One of the great things about Wabamun Provincial Park is the family friendly beach area. It is accessible to anyone, not just campers, so it can get busy on those hot days. We've never had an issue finding a spot though, and we certainly are not early risers! You will need to drive to the beach from your campsite, unless you have older kids and maybe some bikes. Younger children will likely not make the walk and you will hate yourself for bringing all the stuff that you now have to carry. There is a large playground area, change rooms, bathrooms, showers, sandy beach, tons of space for picnics and grassy areas for games as well as a roped off swimming area. You can also launch your boat here as well, just down from the beach. When we were there the first week of July the water was clean and we didn't have any issues with swimmer's itch at all. For a lake this close to Edmonton, this is impressive! Please note though, that water conditions can change as the summer continues.
Trekking on the Trails!
There are tons of trails around the park. You can get a map online or at the check in office. Trails are all easily marked and well taken care of. One of the best trails, in my opinion, is the main one that follows all along the campground on the shore side. There are also smaller trails, like the one pictured below on the way to the playground!
The town!
One of the perks of staying in the back loops at Wabamun is that you can easily hike to the town site. It took us about 20 minutes with a 3 year old on his balance bike. There is a trunk road/service road trail, that does not allow cars, that you can take off the main campground road and then follow all the way in. Once at the town, we enjoyed watching the boats come in at the marina, checking out the fish being caught off the dock and taking in the small summer village vibe of the Town of Wabamun. One of the best surprises was the spray park and playground! This is right beside the public bathrooms and marina.
Food!
We usually do all of our own cooking when we camp, because usually there isn't anywhere close to eat. But, with the town being so close we decided to stop for lunch on our hike. We ate at Jingls on 52, a really yummy cafe that only serves lunch and has one menu item per day, plus the all day breakfast option. It was delicious, only $5 and just like mama would make. Bonus, they also sell neat antiques and hand made items. After the spray park, we stopped for ice cream at The Social Brew. Amazing, but I caution you, do NOT order the double scoop unless you are a bottomless pit. It is ginormous!
Family Time!
One the best things about camping is leaving life at home behind for a few days. We really enjoy being able to disconnect and just be without a plan while enjoying nature around us. I am so thankful for close to home spaces like Wabamun for this opportunity!
You can check out Wabamun Provincial Park here and make a camping reservation here. Where do you plan to camp this summer in Alberta? Let me know, I would love to chat- everydaygirlyeg@gmail.com.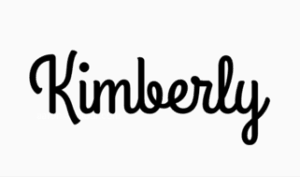 I was selected as an Alberta Parks Ambassador. As such I help promote exploration and use of Alberta Parks around the province. All opinions are my own.