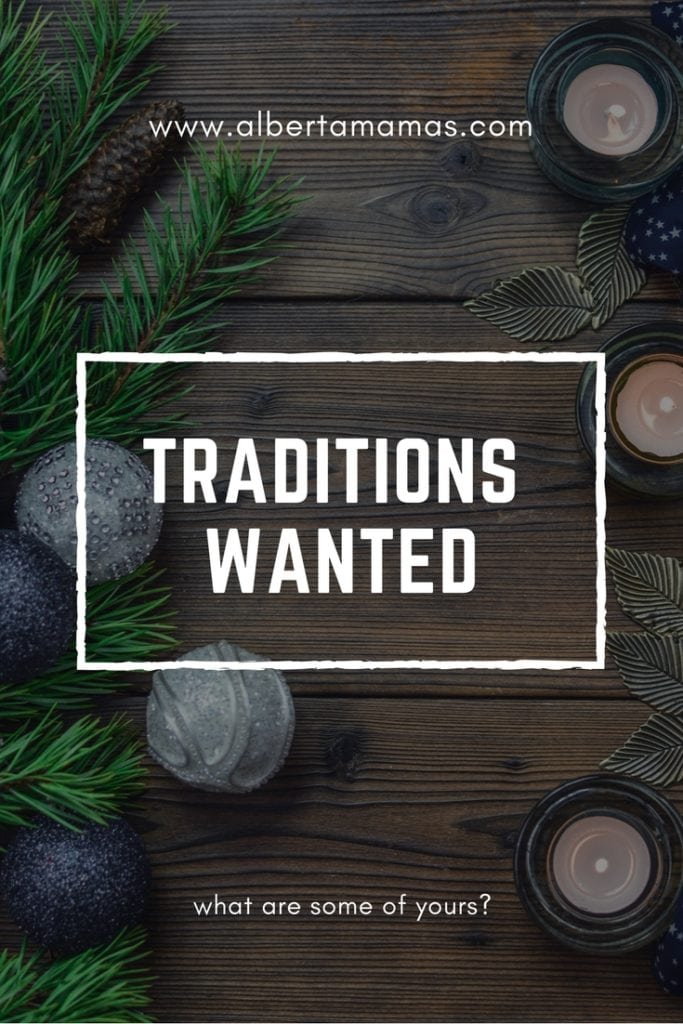 Christmas is almost here for another year and this will be the first year that I'll be working through the weeks my kids are off. I have been very lucky to have, in other years, spent all that quality time with the kiddos. Because that's not in the cards this year, I've decided I'd like to try to make every moment I have free with them count.
Thinking back on it, I realized that other people I've spoken with talk a lot about the memories they have of doing certain things with their family – their Christmas traditions. I feel like traditions have truly made the moments matter in these people's lives.  Who doesn't want their kids to have fond memories and things they look forward to every year.
We currently don't have any traditions. We have the usual, trimming the tree, dinner with both sides of the family, but nothing else otherwise. So I'm starting a list, and I'd love to hear some of your traditions to help round it out!
My daughter really wants to sing Christmas carols on Christmas Eve. She even has a CD/Book that she's picked 4 songs out of. Why only 4? Because, you know, you gotta get to bed early so Santa can come.
Walking Candy Cane Lane – with hot chocolate. Not driving it either, actually out and moseying along the lane, seeing the lights up close, mingling with our fellow man.
?
What are some of your favourite Christmas traditions?