Tis the season for Christmas Baking! Christmas parties, potlucks, homemade gifts, and baking exchanges galore and we've got 25 recipes to inspire you this holiday season.
Christmas Baking Recipes
Eggnog Gooey Butter Cookies – Infused with eggnog these cookies will definitely put you in the Christmas spirit!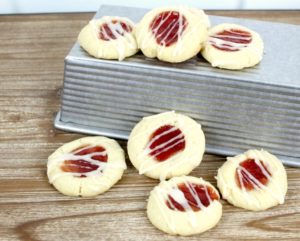 Raspberry Thumbprint Cookies – A delicious cookie that will melt in your mouth and can be enjoyed year round!
Saltine Cracker Toffee – All you need are 5 ingredients and under 20 minutes to make this delicious treat that everyone will love
Sugar Cookie Pudding Cups – Shape your sugar cookies into cups and add some pudding to make this fun and festive dessert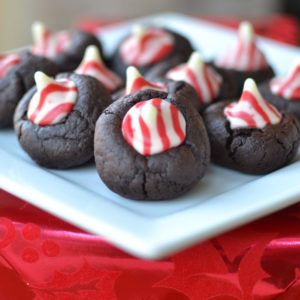 Peppermint Chocolate Thumbprint Cookies –  Delicious chocolate cookies with a peppermint chocolate in the middle, these cookies are a great addition to your holiday cookie exchange or holiday parties.
Peanut Butter Chocolate Chip Bars – Delicious and the perfect easy recipe to have kids help out with.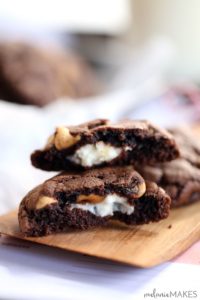 Cheesecake Stuffed Chocolate Peanut Butter Cookies – Decadent and delicious, they won't last long at your holiday party that's for sure!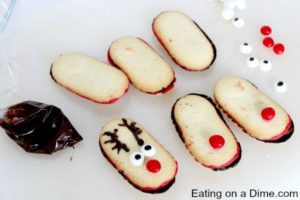 Reindeer Cookies – This fun treat doesn't require any baking, just some assembly of some basic ingredients making an extremely cute dessert that's for sure.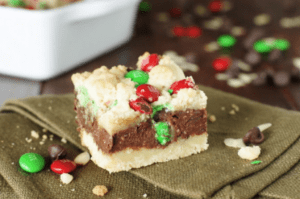 Christmas Chocolate Layer Bars –  A fun and festive treat to make for the holiday season
Thick Chocolate Chunk Pecan Cookies – There perfect cookie to leave out for Santa on Christmas eve!
Cranberry Sour Cream Bundt Cake  – Delicious and make with fresh cranberries everyone will love this cake.
Cinnamon Walnut Pinwheel Cookies – A rich, buttery and simple cookie to make this holiday season
Dulce De Leche Cheesecake Cookies – The perfect way to get a little taste of sweetness without eating a whole slice of pie!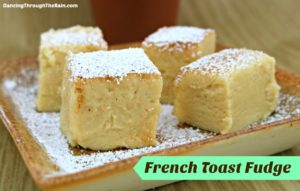 French Toast Fudge – Who doesn't love a dessert that tastes like their favourite breakfast food?
Lemon Ricotta Cookies – Perfect for not only Christmas but any time of the year and they go great with a cup of hot cocoa!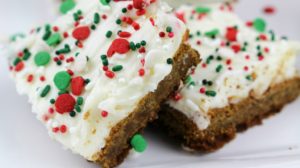 Gingerbread Bars – Everyone will love this gingerbread with a twist and it will soon become a family favourite.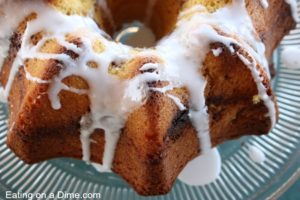 Cinnamon Cake – This easy to make delicious cake will become a family favourite!
Mocha Peppermint Crunch – No rolling or cutting required! This delicious cookie is easy to make and even more delicious.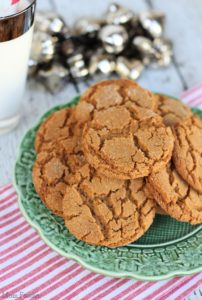 Old Fashioned Molasses Cookie – Christmas traditions in the form of a cookie! Need I say more?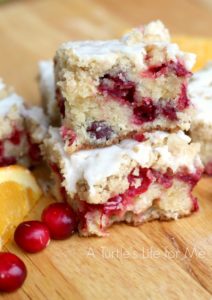 Orange Cranberry Coffee Cake – Tart, juicy cranberries and a sweet orange glaze – the perfect dessert combination and even better there not much else to this recipe!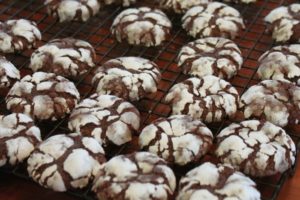 Chocolate Crinkle Cookies – Make these cookies part of your Christmas baking marathon this holiday season! Maybe they'll become a family tradition too?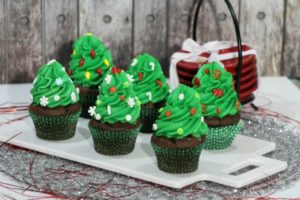 Christmas Tree Cupcakes – What makes these cupcakes is the green icing and Christmas sprinkles! Perfect for a Christmas classroom party treat.
Christmas Shortbread – Another shortbread recipe that will melt in your mouth! Even better all you need to do it swap out the sprinkles for different colors and you have a sweet treat for every holiday!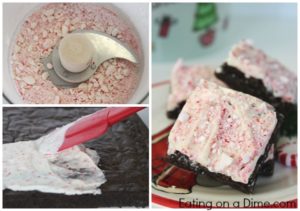 Peppermint White Chocolate Brownies – Make your own brownies from scratch or use boxed brownie mix – either way these are going to be a yummy addition to your holiday desserts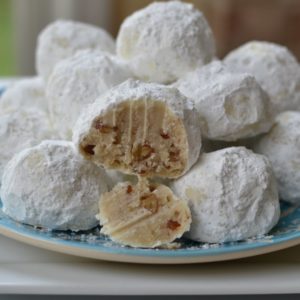 Buttery Pecan Snowball Cookies – Also known as Russian Tea Cakes, these delicious treats can be made in under 45 minutes!
When you're done picking out some Christmas baking recipes make sure you head on over to our Facebook post and enter to win a $100 Mastermind Gift Card.