We often hear our kids asking us questions, and the most common is "why"? Because humans are naturally curious.
I come from a culture where most commonly asking your elders "why?" is considered a form of disrespect. The older I got, the more annoying it got. And so i made a solemn vow to find the answers to our traditions and make sure I knew at least a little bit so I could explain it to my kids.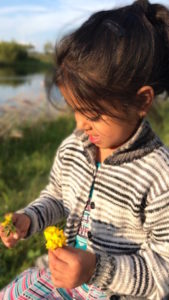 So that's what we do now; whenever i am asked a question cultural or not i don't respond with "because, I don't know, or ask someone else." I say, "lets figure out the answer together."
A few weeks ago, my eldest, Pranavi, asked me "how do they make soccer ball?" I had no idea, but we Googled it and found a YouTube video. Did you know that it takes 3 and half hours to hand stitch each football?