Out-of-province friends or family coming for a visit and you want to show off Alberta? My Toronto-based world-traveling cousin is (ahem – finally) visiting her Alberta relatives, and we have one week to tour the province. It's going to be a whirlwind with highlights in Edmonton, Jasper, Banff, and Calgary to show off the best of what Alberta has to offer! Here's my itinerary for 1 week in Alberta.
Nights 1 & 2 – Edmonton
We're based in Edmonton, so it's obviously going to be our first stop! Edmonton is known as the Festival City (over 50 each year!) and is a true Winter City for close to half the year. We have a wide variety of museums, strong arts scene, and year round outdoor activities. With only a couple nights in the city, though, some of the top spots on my list to highlight Alberta are:
Day 1: Elk Island National Park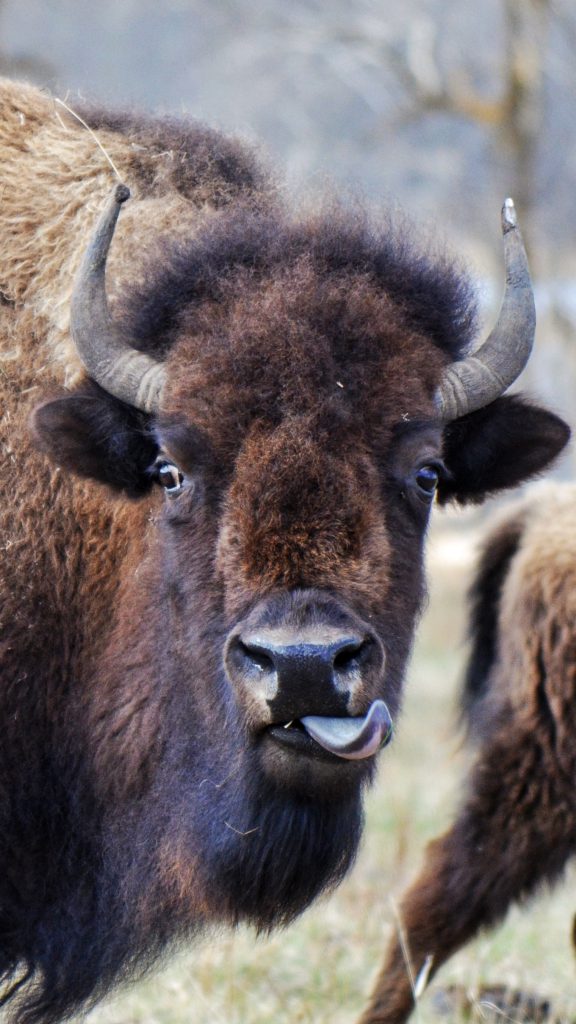 You're pretty much guaranteed to see bison here. Cows and horses line the highways of Alberta, but, while bison farms are increasing, it's not a guarantee. If you already have a park pass going here is free (and with plans to head to the mountains in this trip, it may be worth the trip to AMA for a pass anyway). Stop at the Visitor Centre to read up on bison and a bit of history, feel a few different kinds of animal pelts, and if you have kids, pick up an Xplorer guidebook (be sure to go back later to pick up your dogtag!).
If you have a bit of extra time, hop across the highway to visit the Ukrainian Village (expect it to take 2-3 hours).
Day 2: Visit West Edmonton Mall
Yes, it's a tourist trap. Yes, it's overdone. Yes, you have a tourist who is new to Alberta, so of course you're going to go to WEM! With over 800 stores, a water park, amusement park, aquarium, skating rink, multiple mini-golf courses, hotel, spa, and more you have to see West Edmonton Mall to believe it. For most, it's a full day (or more) event.
Accommodations in Edmonton
If you don't live in Edmonton, I recommend staying in one of theWest Edmonton Mall hotel's theme rooms (because how often can you do something like that?!).
Night 3 – Jasper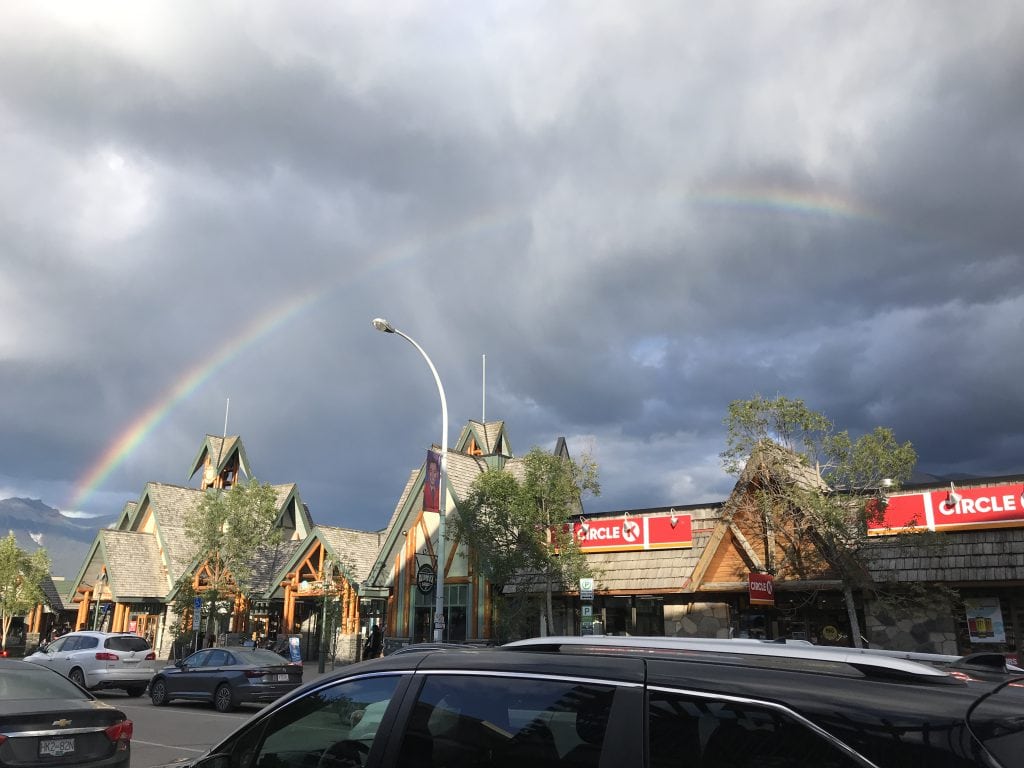 Hit the road early from Edmonton (it's a 4 hour drive!) to reach Jasper with enough time to do something before the sun sets. It's the least touristy of Alberta's National Park towns and my personal favourite for a relaxing mountain escape. Jasper is a paradise for outdoor enthusiasts, with plenty of hiking trails, scenic drives, and wildlife viewing opportunities. Here are some of the top things to see and do in Jasper:
Day 3: Hike Maligne Canyon
Maligne Canyon is a stunning natural wonder just east of Jasper. The canyon is up to 50 meters deep in some places, with rushing waterfalls and crystal-clear pools. Hike along the canyon rim and cross the 6 bridges or venture down into the canyon on a guided tour in the winter.
Day 3: Pyramid Lake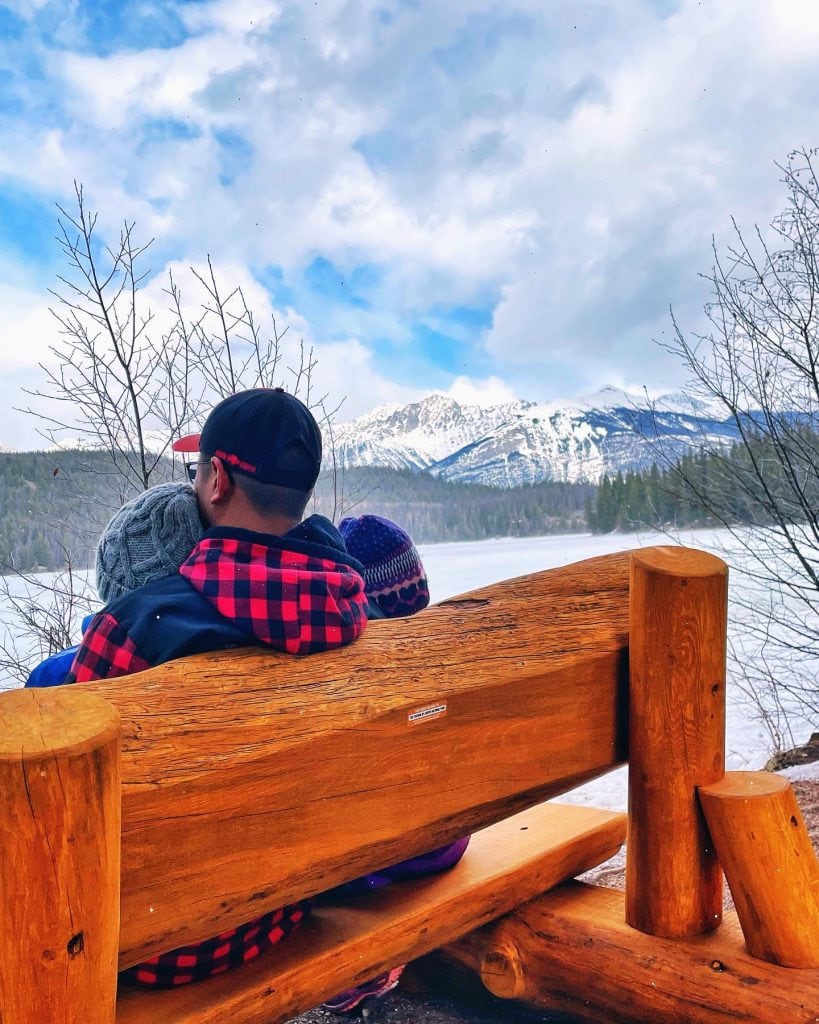 Hidden behind Jasper, Pyramid Lake is a beautiful oasis in an oasis. Hike up to the red chairs or venture out onto the island via the pedestrian bridge. This is also one of the most affordable spots in the mountains to rent a canoe and one of the warmer lakes if you or your guests want to test your metal and swim in a mountain lake!
Night 3: Stargaze
Jasper is the second largest dark sky preserve in the world. Be sure to take advantage of it and get out to see the stars! The Jasper Planetarium runs out of the Fairmont Jasper Park Lodge and offers access to telescopes and a guided night sky tour. If your guest is from the city like mine, this may be the first time they've seen the milky way.
Accommodations in Jasper
We usually stay in a bed and breakfast or VRBO in Jasper, and have had some luck finding affordable hotels in the off-season. There are plenty of nearby campgrounds, but they fill up quickly. Be sure to make reservations in July and August!
Day 4 – Drive the Icefields Parkway
Ready to take your breath away? The Icefields Parkway is one of the most scenic drives in the world, stretching 232 kilometers from Jasper to Lake Louise. Along the way, you'll see glaciers, turquoise lakes, and towering mountains. Fill up in Jasper because there's only one (very overpriced) gas station along the way.
Day 4: Columbia Icefields and Glacier Skywalk
The #1 must-do along the road is the Columbia Icefield, where you can take a guided tour onto the Athabasca Glacier. Dress warm if you go up to the glacier – it's a huge block of ice! Expect temperatures to feel freezing, even if it's thirty down at your car.
It's also one of your only options for a spot to buy food – plan ahead and pack your lunch in Jasper.
Night 4 – Lake Louise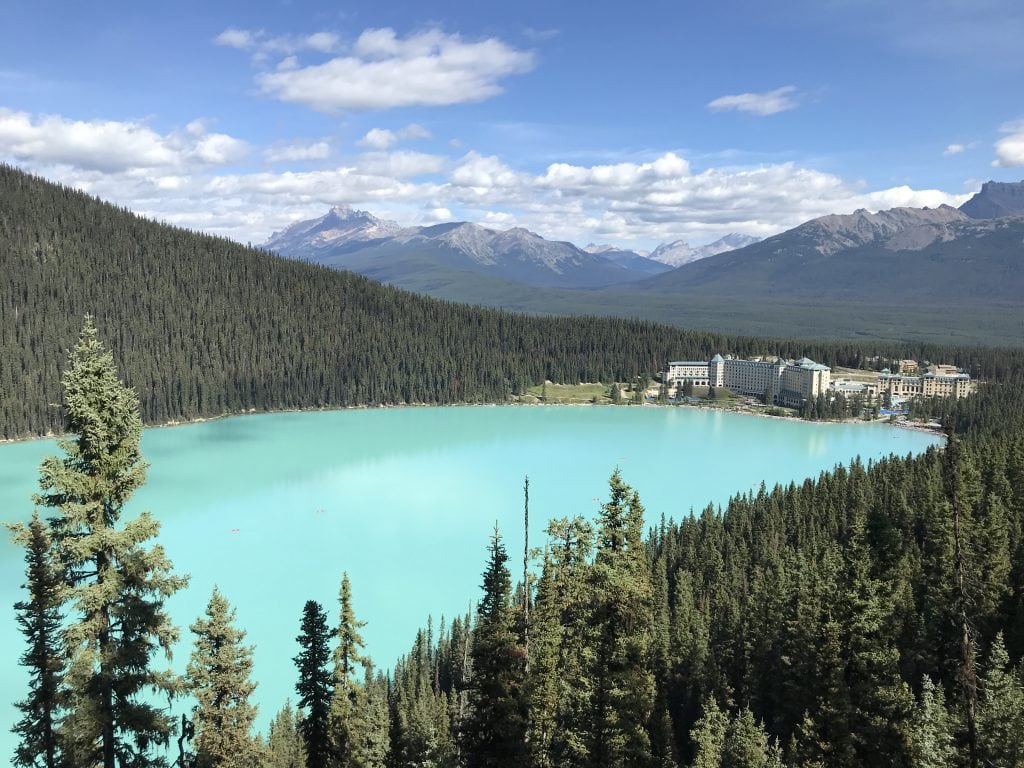 My favourite place in North America, I can spend a full week in this corner of the mountains and not repeat an activity. The photos kind of speak for themselves here (and you really can't capture how amazing it is with a photo). To get the most out of a quick stop, I recommend:
Day 4: Lake Louise Gondola
When you finish your drive down the Icefields Parkway, head straight to the Lake Louise Ski Area and take the gondola up. You can just see the mythical lake from here, but the real reason to go is experiencing the mountains from the peaks without having to hike up a mountain. There are several trails to take at the top, many with minimal elevation change. Be sure to watch for grizzlies on your way up, the meadows under the gondola are a favourite spot of theirs!
Day 5: Horseback Riding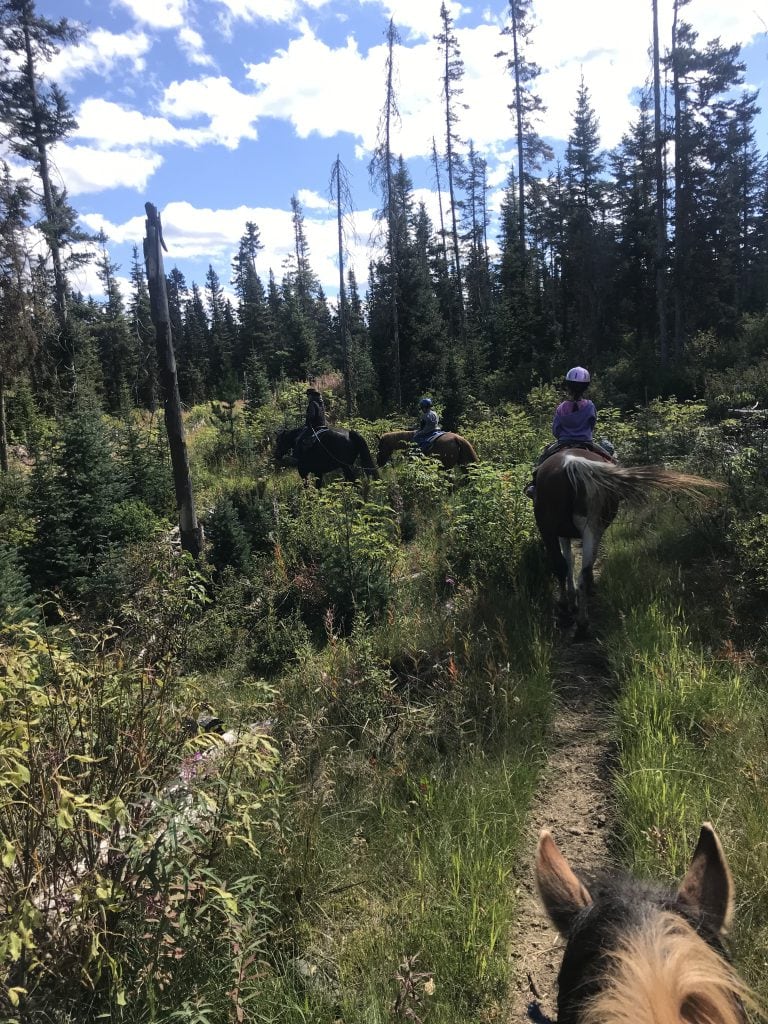 Driving up to Lake Louise is pretty challenging these days. If you manage to get a spot in the parking lot, there's a $21/day fee. The other options are to take the park-and-ride shuttle from the Lake Louise ski area or see if your hotel offers shuttle service (if you want to visit Moraine Lake the shuttle is your only option). The final option is to book a session going horseback riding. Timberline Tours and Brewsters Stables operate trail rides around the lake area.
If you want a more immersive, mountain experience I recommend going to Lake Agnes Tea House, but if you're watching the dollar and just want a taste (and parking), Timberline Tours offers a very reasonable ten minute "Introductory tour" (that's trail time – expect it to take about 30-45 minutes for waivers, helmets, and getting on/off the horses).
Be courteous and don't park too long in their lot, and try to avoid parking there during peak hours. Come a couple hours early for a late morning ride, or stay a couple hours after a mid- to late-afternoon ride.
Day 5: Lake Louise Lakefront and Trails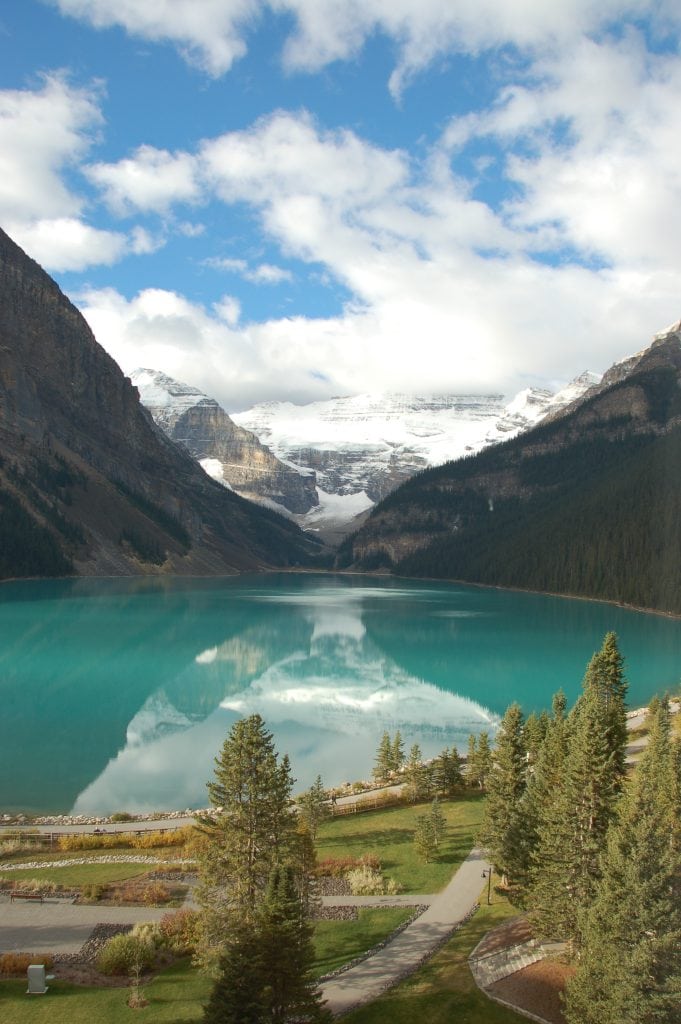 The first 500m of the lake shore at Lake Louise is busy. This early morning, mid-week, off-peak season photo is SO deceiving – the path closest to the lake is packed with people from 10am to 4pm all summer long (and still busy beyond those hours). The lake is also usually filled with red canoes.
BUT! The crowds usually stop near the right edge of this photo. If you walk a bit beyond it, you'll reach several lovely photo stops with far fewer people. If you continue past there to the far end of the lake you'll probably encounter some rock climbers working on their skills (a cool sight if you've never seen it before!).
Or, you can head in the other direction past the boat house and go up Fairview Lookout (where the photo of the Chateau, above, was taken). If your guests aren't from higher elevations or in the best shape this trail may be challenging on their oxygen supply, but I've been able to haul my busted body up the 2km, 166m elevation gain hike several times in recent years.
Day 5: Moraine Lake
Everyone should visit the Valley of the Ten Peaks and see Moraine Lake featured on the Canadian twenty dollar bill once in their lives, and if this is your guests' only time in Alberta, do your best to make the journey! Many people consider it the most beautiful place they have ever visited.
Day 5: Johnson Canyon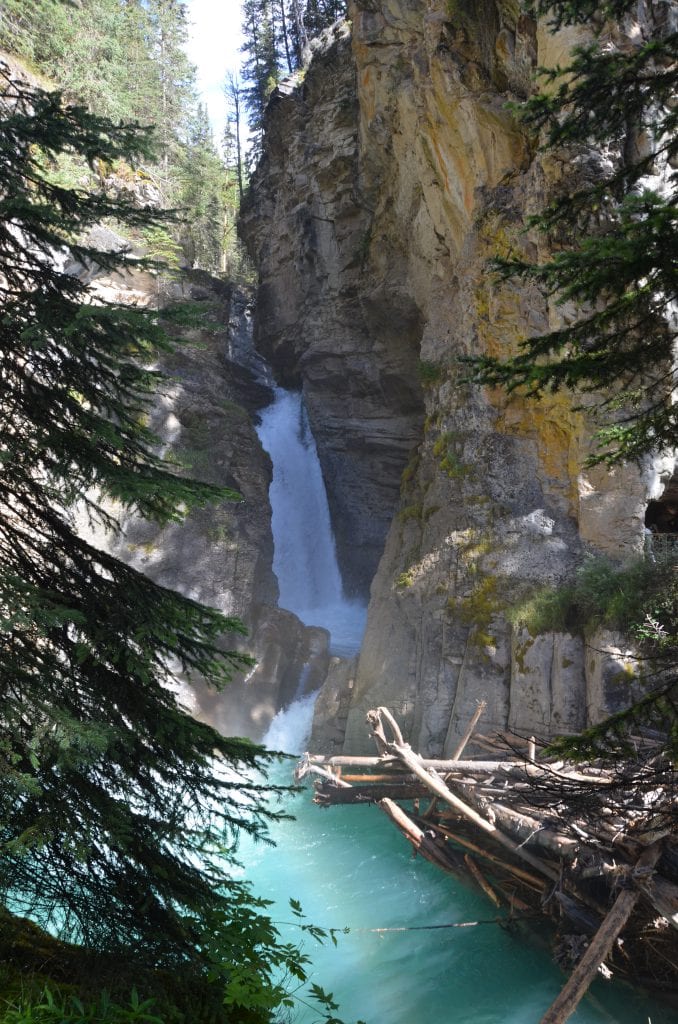 Take the scenic drive from Lake Louise to Banff and stop in at Johnson Canyon. Walk inside the canyon on the suspended path to visit the lower and upper falls. The hike to the lower falls is very approachable. The upper falls involves more of a slope, but it's also the more spectacular of the two.
Accommodations in Lake Louise
One of the best deals for accommodations (outside of camping) in Lake Louise is the hostel, which has family rooms you can book. Lake Louise doesn't really have bed and breakfast options. Otherwise shop around with the various hotels. Chateau Lake Louise and The Post Hotel will be the most expensive (and luxurious) options. Deer Lodge will get you very close to the lake and remove concerns about parking at the lake but does not offer any shuttle services.
Night 5 – Banff
Once finished in Lake Louise, drive down to Banff. Alberta's tourism mecca, this world-renowned destination attracts millions of visitors each year. Here are some of the top things to see and do in Banff:
Night 5: Take a Dip in the Hot Springs
The Banff Hot Springs have been a popular attraction since the late 1800s. The current location is past the Banff Springs Hotel and shares a parking lot with the Banff Gondola. I recommend heading here in the evening. It's a great treat for the body after all the mountain activity (and car sitting!), plus it's open until 10pm, so much less worrying about closing time!
Day 6: Bankhead Ghost Town
This is a less-known destination in Banff National Park that includes a plethora of interpretive signs about Alberta's mining history, incredible mountain views, and a great walk. And ghost towns are just cool.
Most of the hike is level, but there's about 90 steps down from the parking lot to reach the site. Many of the trails are made of coal slack, so be prepared to clean shoes off when you return to the vehicle. I'd chose to babywear over using a stroller here due to the coal dust getting into the wheel treads.
Day 6: Lake Minnewanka
Book a cruise on this man-made lake, or even go scuba diving to see the ruins of an old town from when the water level was lower. Or just have lunch on the shore and let the kids go wet their toes in the cold mountain water. Lake Minnewanka is on just about every "must visit" list when going to Banff.
Day 6: The Whyte Museum
This charming, modern museum is packed with mountain history. Expect to spend 1-2 hours exploring and learning.
Immerse yourself in the rich artistic heritage of the Canadian Rockies at the Whyte Museum in Banff. From awe-inspiring landscapes to indigenous art, the Whyte Museum offers a window into the soul of the Rockies, and captures the vibrant history of the region.
Accommodations in Banff
Like Jasper, we usually stay in a bed and breakfast or VRBO in Banff, and have had some luck finding affordable hotels in the off-season. The Banff HI Hostel has some quaint cabins you can book, too. Camping is also an option, but they fill up quickly so be sure to make a reservation.
Night 6-7 – Calgary
Our final stop on the whirlwind tour is Calgary, Alberta's largest city and a hub of commerce and culture. Calgary combines modern amenities with western charm, making it a unique and exciting destination. Here are some of the top things to see and do in Calgary:
Day 7: Explore the Calgary Zoo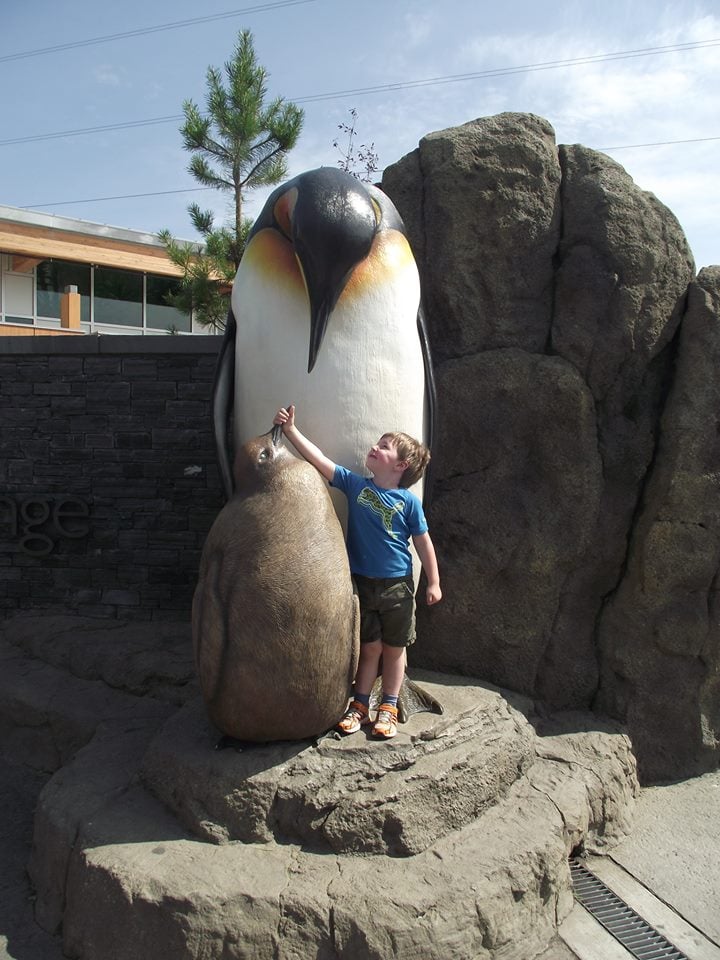 The Calgary Zoo is home to over 1,000 animals from around the world, including tigers, penguins, and gorillas. The zoo also features botanical gardens and a prehistoric park, where you can see life-sized dinosaur models. It's easily a full day adventure.
Day 7: Telus Spark Science Centre
If zoos aren't your thing, check out Telus Spark Science Centre in central Calgary. Engage in hands-on exhibits, interactive workshops, and mind-bending demonstrations that captivate both young and old minds alike. From uncovering the mysteries of the universe to experimenting with cutting-edge technology, TELUS Spark sparks the imagination. Don't forget to visit the playground outside.
Day 7: Heritage Park
One more option while you're in Calgary, Heritage Park is a living history museum, where authentic buildings and costumed interpreters transport you to the early days of the province. From riding a steam train to trying your hand at traditional crafts, Heritage Park offers a captivating experience for both kids and adults, providing a unique glimpse into Alberta's rich heritage.
Accommodations in Calgary
Calgary is a great spot to hop on VRBO or AirBnB. You should be able to find somewhere affordable and with separate rooms for the kids and adults. If you want a pool for the kids, check out our list (three hotels have full on water parks!).
Day 8 – Head Home
Phew! Seven days flying around the province is a lot. You can certain head straight home today, or add in a bonus side trip or two.
Bonus stop: Royal Tyrrell Museum
Dinosaurs, do I need to say any more?! Outside of the mountains, this is what Alberta is known for (especially with kids!). Marvel at the world's most impressive collection of dinosaur fossils, where ancient creatures come alive through captivating exhibits and interactive displays. A thrilling experience for visitors of all ages, the Royal Tyrrell Museum guarantees an unforgettable journey into the prehistoric world.
Bonus stop: Torrington Gopher Hole Museum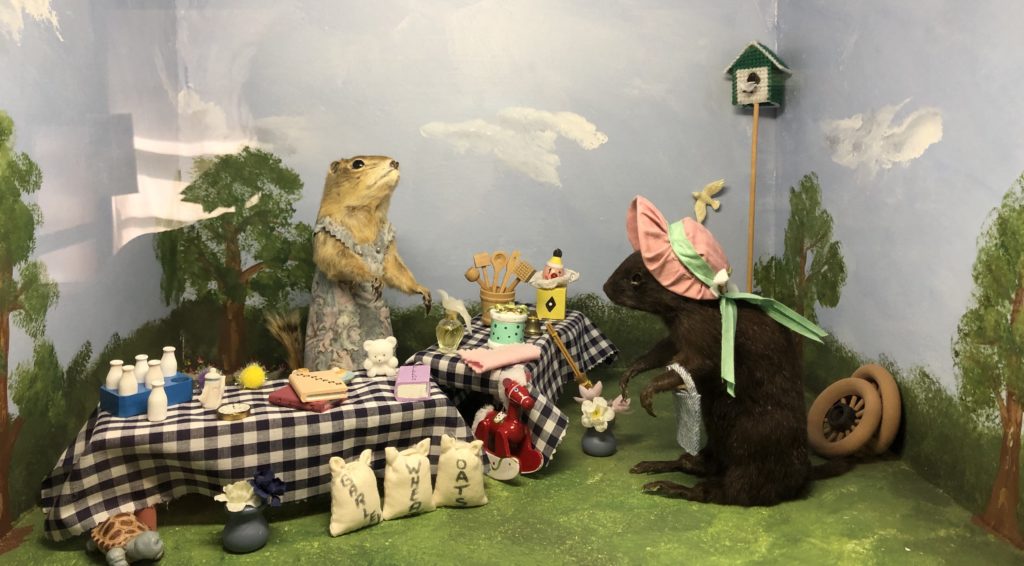 Looking for a shorter side trip to break up the drive north? Torrington Gopher Hole Museum oozes with quirky charm. The meticulously dressed and posed rodent exhibits bring humor and imagination to life. Discover the unique stories and history of the region through these furry little critters, and send your visitors home with stories of the wackiest little museum they've ever seen.
Honourable Mentions
8 days really isn't enough time to sample all of Alberta. It takes a day and a half to drive from the north to south end, after all! When I surveyed our Facebook audience for things you must do in Alberta, these stops were suggested but didn't fit into the tight schedule:
Southern Alberta:

Writing-on-Stone Provincial Park
Head-Smashed-In-Buffalo-Jump UNESCO World Heritage Site

Studio Bell: National Music Centre in Calgary
Mountains:

Waterton Lakes National Park

Crowsnest Pass, especially Frank Slide
Kananaskis – hike Grassi Lakes, drive Highway 40 and visit the Nordic Spa
Abraham Lake/David Thompson Highway

Central Alberta & Capital Region:
Northern Alberta

Currie Museum in Grande Prairie
Oil Sand Discovery Centre in Fort McMurray

Various locations:

Hoodoos (wherever you can find them – Writing-on-Stone, Drumheller, Dinosaur Provincial Park, etc)
Conclusion
Alberta is a beautiful and diverse province with something for everyone. Whether you're looking for outdoor adventure, cultural experiences, or modern amenities, you'll find it in Edmonton, Jasper, Banff, and Calgary. So why not take a whirlwind tour of Alberta and discover all the wonders this province has to offer?