In the small hamlet of Torrington, situated on 1st Street is the world-famous Gopher Hole Museum.
What is the Gopher Hole Museum?
Started in 1996, when they set up permanent residence, the Gopher Hole Museum has been delighting visitors with their anthropomorphic, mostly Albertan, dioramas.
The dioramas describe a way of life for the people of Torrington, although I hope the diorama of the ATB being robbed was an inside joke and not based on facts (crime doesn't pay kids).
If you're the only ones there the staff will give you a tour of the museum and let you know about the many different varieties (species??!!?) of gophers used in the museum, AND, that no gophers were harmed in the making of the dioramas…they all died by natural causes, of some sort…the museum didn't kill gophers just for this.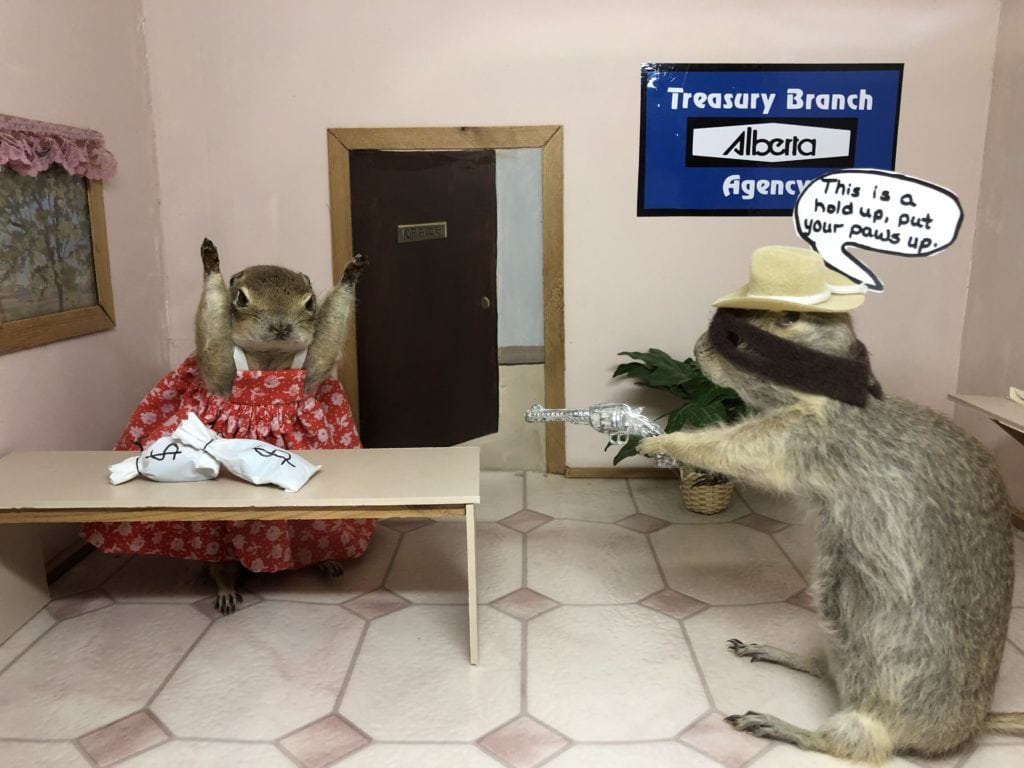 What to see
Literally all the gophers doing hilarious things. That's it. That's the catch. It's awesome. It's simultaneously one of the weirder things in Alberta (like our "Worlds Largest" roadside attractions)  and one of the coolest.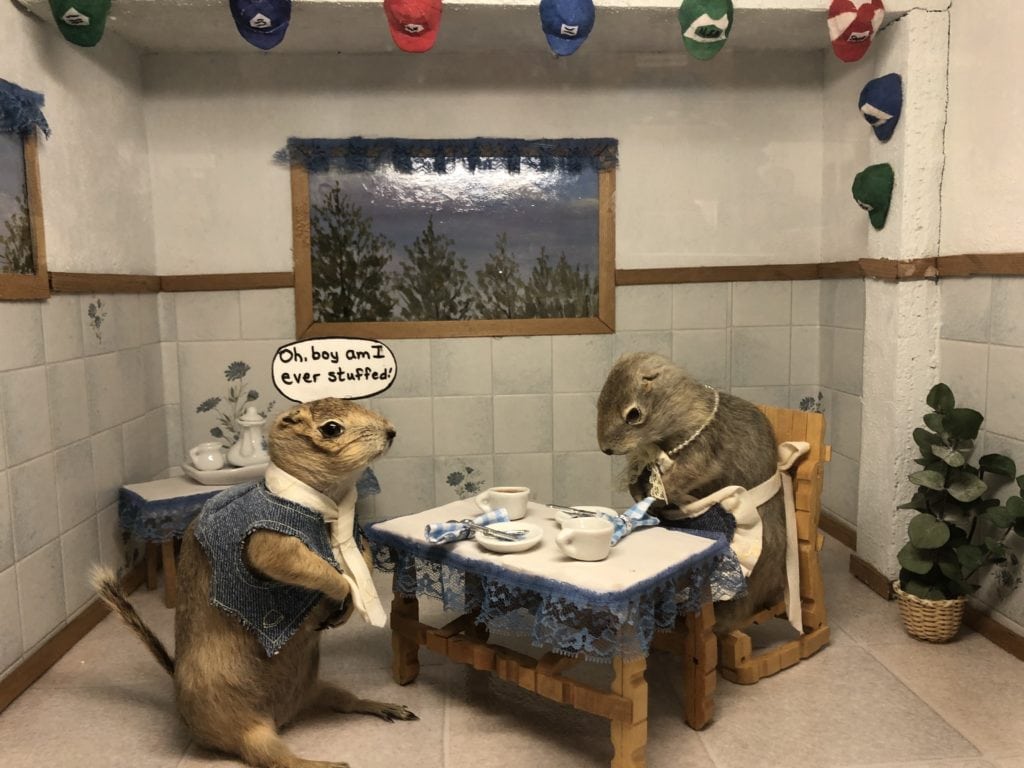 Admission
I mean, if there's any attraction in Alberta that is more accessible in price, other than free events (obviously) then it's this. Adults are $2 admission and children are 50 cents.
Hours
June 1st until September 7th when we go into hibernation for the winter.
Thusday – Friday 10am until 5pm
How to Get There.
We traveled to the Gopher Hole Museum from Discovery Canyon. I wouldn't recommend driving to the museum as a day trip unless you live close to Torrington. Make a day out of it. I've highlighted Discovery Canyon on the map as a reference.
Other posts you may be interested in:
Be sure to check out some of our other posts!