This post and giveaway are sponsored by Pedalheads. As always, all opinions stated are our own.
You can't think about summer without thinking about riding a bike. Kids are riding to the park, while camping, down the block to see their friends, and to the store to get a slush. Riding a bike is a great family activity but what happens when your kids just can't get the hang of it and are determined to keep those training wheels on? Or do you have older kids that would love to take their bike from the pavement to trails but you're unsure how to get them confident enough to take that next step? Pedalheads can help with all of that!
A few Alberta Mamas will be signing our own kids up for these week long camps in hopes of solving assorted issues. Some of our kids are learning to be brave without training wheels, others are trying to keep up with siblings, and some just need a refresher course before they hit the trails. That is the great thing about these camps!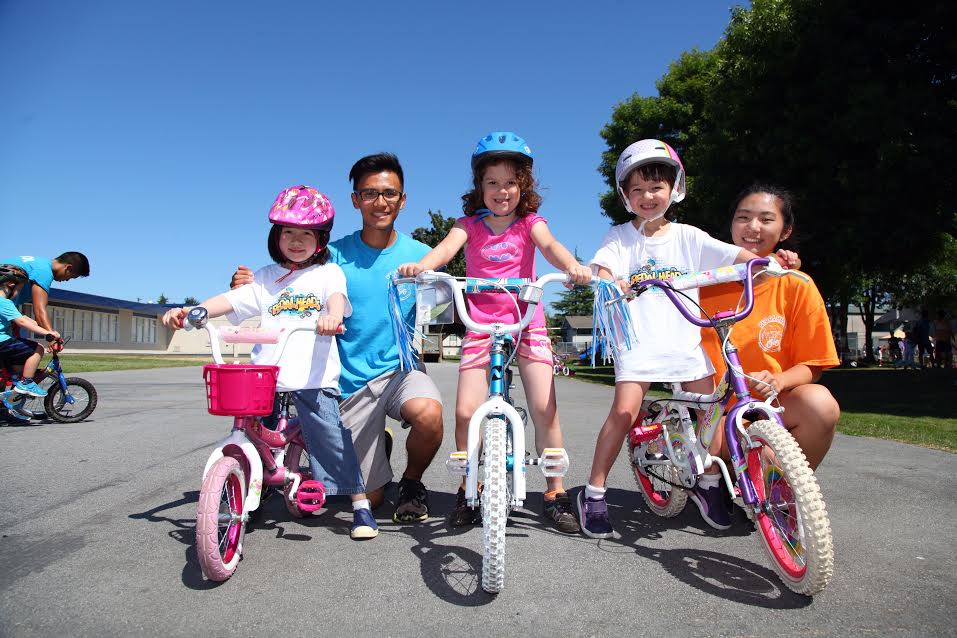 There's multiple levels to choose from, so you can find the perfect fit based on your needs or progress through them all! Kids can start Pedalheads programs while riding a trike or balance bike and move into Level One where they learn to pedal with training wheels, Level Two where they ditch those training wheels and all the way up to Level Eight (Crankheads) where they become proficient with gears, riding in light traffic and trips up to 1.5 hours! If you have a child who is ready to take on the trails there is also Pedalheads Mountain Biking program to develop skills in a supervised environment. Regardless of which level you choose there is a focus on safety and each class promises to be small and engaging.
Why Sign Up?
Small classes (typically 5:1 ratio) ensures your child gets that one on one time they need
Multiple levels so they can start from scratch or build from the skills they have
Week long classes so the kids have time to get comfortable
Multiple locations in both Edmonton, St. Albert and Calgary so you can find one close to you
Focus on safety including helmet safety checks
Exceptional instructors
The Contest!
We have teamed up with Pedalheads to giveaway TWO (one in Edmonton/St. Albert & one in Calgary) half day, week long camps valued from this summer! (Total value $185-$219!)
Over the summer, as our own kids enjoy the camps, we will be documenting and sharing our experiences with you. Keep an eye out for our upcoming review!