Calgary Zoo upped the cute level in Alberta this past May with 4 adorable pandas.
Da Mao (male) and Er Shun (female) will be sticking around in Calgary until 2023 but twin cubs Jia Panpan (male) and Jia Yueyue (female) will be leaving the Calgary Zoo in 2019. Ready to have a once in a lifetime opportunity to see pandas up close and personal in Alberta? Here's your chance.
Here's what you need to know about visiting the pandas.
The Calgary Zoo spent $1.4 million dollars on a new habitat for the cute pandas called "Panda Passage" which takes up more than 20,000-square-feet of total indoor and outdoor space for the pandas. This area includes a gift shop (because of course) and an interactive area that gives you the information you need to know about pandas. Did you know that pandas poop 30 times a day? These are important things to know!
When you arrive at the zoo, the first thing you should do before you see any other critters is to find a station to grab a "time" to see a panda. These stations can be found outside when you purchase your tickets, or inside the zoo itself. The time card is similar to a fast pass at Disney, it gives you a time period to visit the pandas without having to wait in line. 🐼
If you don't see a station to get your time pass, don't worry, you can still see the pandas but you'll have to wait in line outside of the "Panda Passage."
Once you get through the gates into the Panda Passage, there's an outdoor corridor with panda facts so you can get educated before you go in.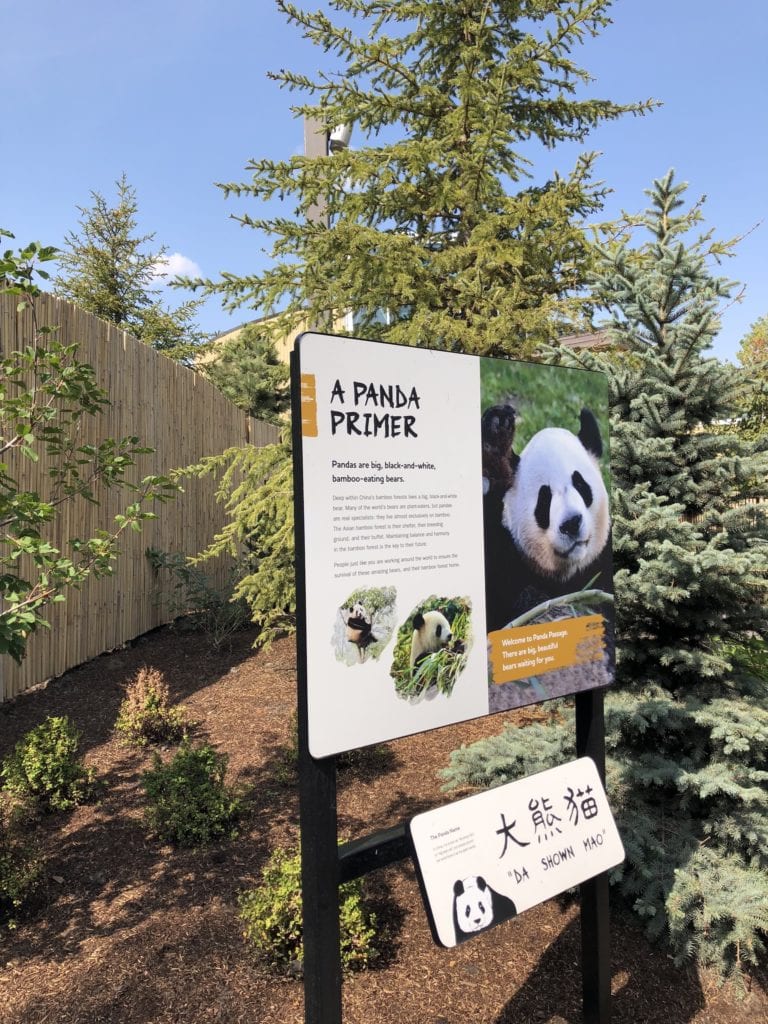 You'll then enter the indoor panda habitat….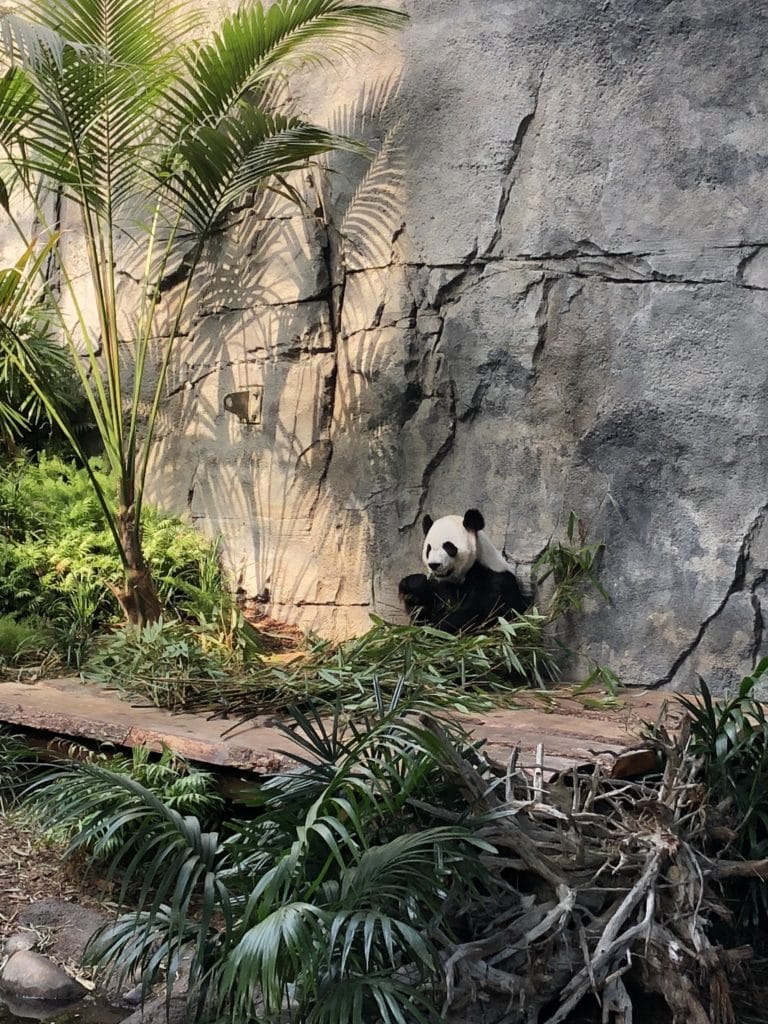 The Twin Pandas
The two twin cubs, Jia Panpan and Jia Yueyue are two and a half years old. As they are the only Canada-born giant pandas their names reflect their Canadian birthplace — Jia Panpan translates to Canadian Hope, while Jia Yueyue translates to Canadian Joy. 🐼
One thing to note about the pandas, they sleep A LOT, so don't be surprised if you're there and they're having a snooze.
If you have a hardcore panda fan in the house you might want to look at the "Breakfast with the Pandas" option, which takes places Thursdays, Fridays and Saturdays from 8:15 a.m. – 10 a.m. at the Grazers Restaurant. The Breakfast with the Pandas takes place before the zoo opens and the cost of the breakfast includes the admission price for the zoo (you can go exploring once the zoo opens and breakfast is done).
What you need to know about the Panda Breakfast:
General Admission (16+) – $69.00
Child (3-15) – $63.00
North Gate access only—parking is $10
Ticket sales close 4 days prior to each event. Please purchase your tickets well in advance to ensure availability.
Engage and Inspire members to receive 10% off this event and park for FREE as part of the membership benefits.
Have you seen the pandas yet? If so please let us know any tips you have!
Liked this post? Pin it!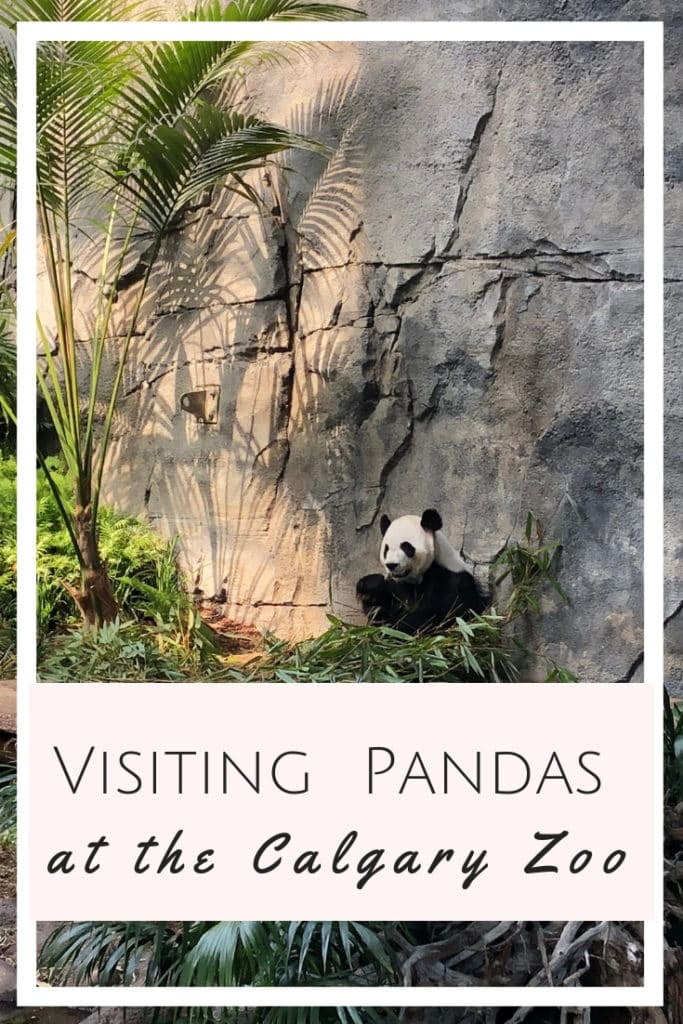 Disclaimer: We were not paid by The Calgary Zoo for this post and attended the zoo on our own dime. All opinions are our own.