Summer is officially behind us now with October (and sometimes part of November) ushering in a "shoulder season" that can be challenging to always appreciate. I personally love the month of October though as we slow down a bit, spend time with family, and seek out early season snow. And then, of course, there's Halloween!
Our family has many favourite things that we enjoy doing in the month of October and below are a few of them:
Go Camping one Final Time for the Season
Many Alberta Parks Campgrounds stay open through Thanksgiving or even the end of October! This is great news for families who want to get out one last time. Load up the RV or trailer, reserve a site with power, and take full advantage of the warm days for some autumn hiking or biking.
Be sure to check out the Alberta Mamas' favourite campgrounds.
Plan an Outdoor Halloween Party and Costume Hike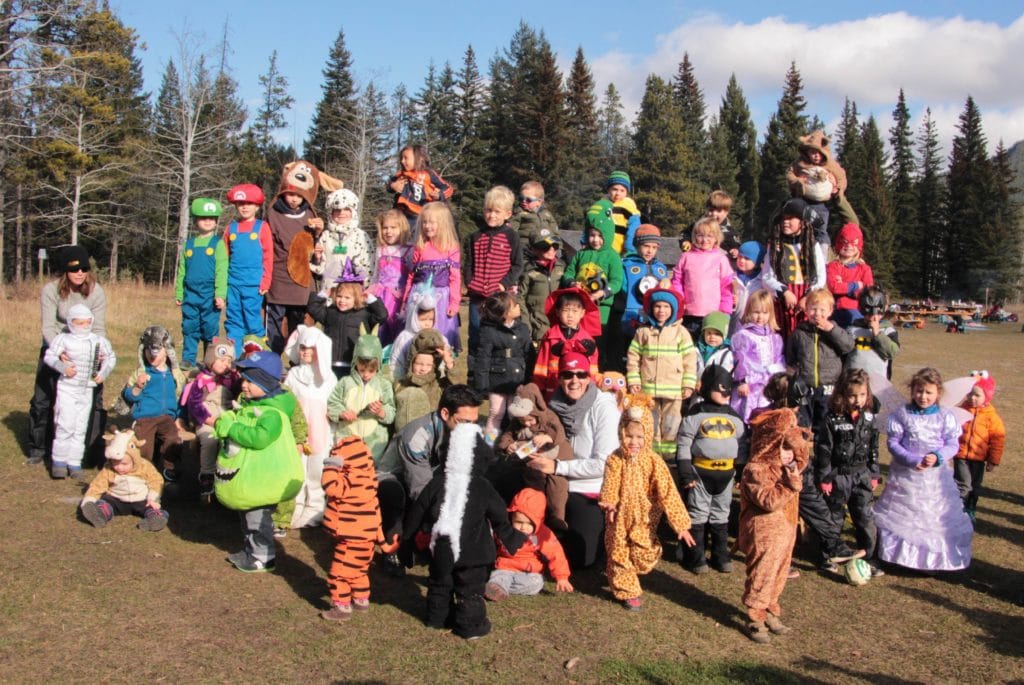 This has been one of our favourite things to do in October each year! We plan a ginormous outdoor Halloween party complete with a costume hike, pinatas, a bonfire, hot dogs and marshmallows. Add candy, snacks, and everything else that arrives for the fall potluck affair and it's a great afternoon spent in a nearby park.
Not up for "crowds" or don't want to plan a big party? That's fine! Gather a few family friends and plan a smaller costume hike in the city or on your favourite hiking trail. Just make sure it's an "easy" hiking trail because those princess dresses get caught on roots and tree branches very easily!
We've also done costume bike rides near Halloween which has been super fun. I like assigning a "super hero" theme because everybody has a cape (or can make one out of a pillow case) for creating an easy bike-friendly costume.
Plan Fun Activities Close to Home
Samples of things that you could put on your October Family Fun List:
Go geocaching in the city after school
Visit a new playground
Visit a pumpkin patch or corn maze
Bike or hike a new pathway in the city
Play Fall Bingo
Every month I make a bingo-grid fun list to put on the fridge, and it inspires us to get out as we try to check off as many of the activities on the list as possible.
The Alberta Mamas have created their own version for you to download:
Head to the Rockies
The mountains are incredible at any time of year, but they're truly specatular in the fall after the tourists have gone home and the larches are in full gold. Read my list of the BEST of Autumn in the Canadian Rockies on my website, Family Adventures in the Canadian Rockies.
Written By: Tanya Koob of Family Adventures in the Canadian Rockies
"I am the mom of a spunky 7 year old boy and wife to an amazing husband, partner and friend. We live in Calgary, Alberta, Canada at the doorstep to the fabulous Rocky Mountains. Our family makes it a priority to get out to the mountains almost every weekend for what many would say are big adventures given we have a young child."