If I told you that I spent a blissful weekend in Jasper and it only cost me $178.55, would you believe me? It's true! A group of friends and I looked into booking a group trip over Easter a little too late and all that was left that would accommodate our squad of 7 adults and 1 baby was the Athabasca Falls Wilderness Hostel. We are no stranger to more rustic accommodations, as we've done some pretty cool trips to back country lodges, but we way underestimated just how perfect and cozy this place would be!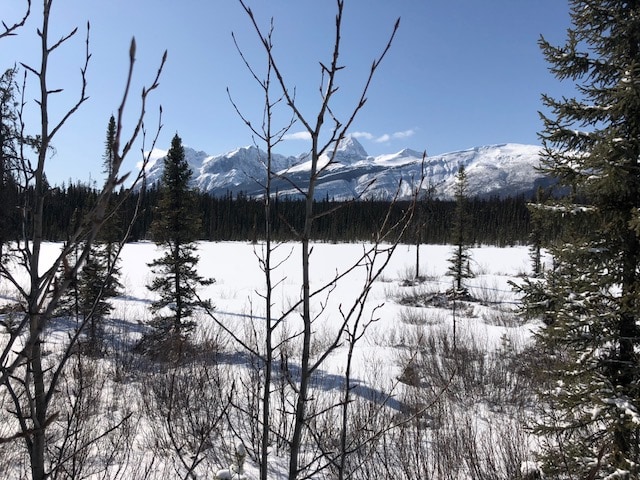 The Athabasca Falls Wilderness Hostel is located right off Highway 93 about 1 km past the stunning Athabasca Falls in Jasper National Park. It boasts a ton of amenities such as solar power, a huge lodge with sitting area, dining area, full kitchen with stoves and fridges, tons of fresh water, an indoor wood stove, outdoor fire pit and patio! You can rent private cabins or stay in one of the shared ones. The cabins are basic, but include everything you need including cozy bunk beds, double beds, lots of heat and bedding.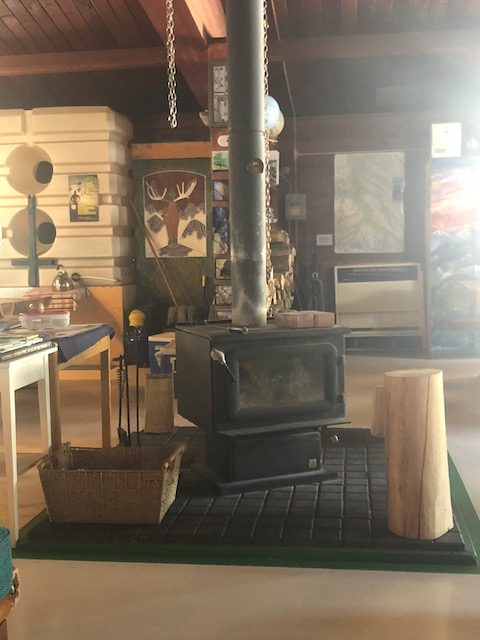 /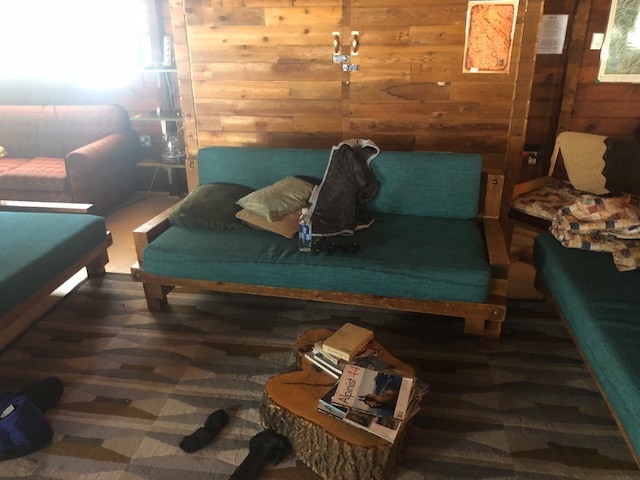 One of the great things about this place is that it's accessible right off the highway. You don't have to worry about bringing too much or lugging it all in on your back- just bring what you think you need that will fit in your car. I was worried that noise from the highway might be a concern. Highway 93 just past the hostel was closed for the first night (for avalanche control) but the next day it was open and we didn't notice any traffic nuisances at all.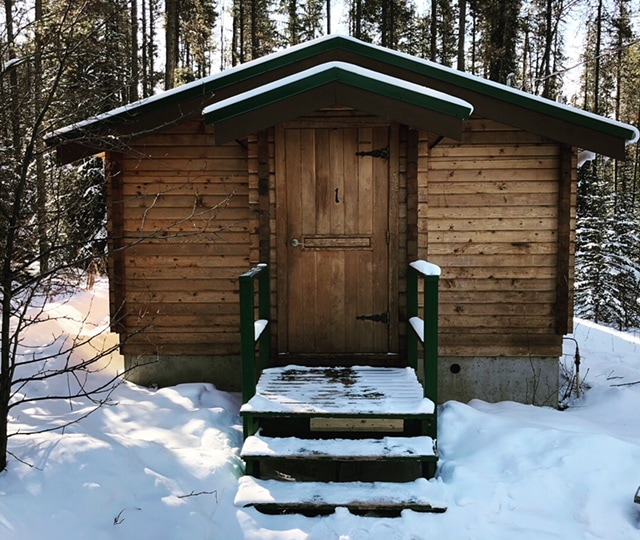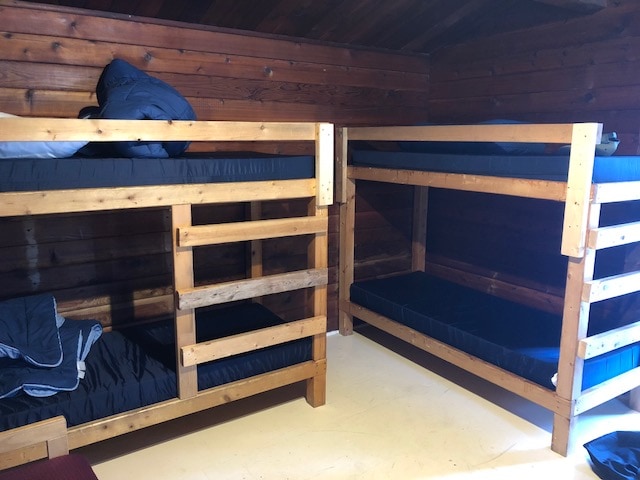 The Athabasca Falls Wilderness Hostel is the perfect staging point for all types of adventures. There are trails right from the parking lot, the falls only a short walk away and you are about 20 minutes by car from the Jasper Townsite. We had a group that was cross country skiing and snowshoeing and we explored the falls, a great groomed trackset trail along Leach Lake towards the Whirlpool Winter Hub and a somewhat challenging climb along the Pyramid Lake Fire Road. All were lovely and of course included the most gorgeous scenery in the country, in my opinion:)
Here is how the cost broke down for me:
2 nights at the hostel in a private cabin- $63.34
National Park Access- $19
My share of groceries- $46.50
Dinner out in Jasper- $34.71
Beer at a local Jasper Pub- $15 /w tip
Not included in my total- wine I brought from home, equipment (because I own it) & gas (since every vehicle is different).
Things you should know before you go!
This is not the Jasper Park Lodge, so don't expect to be pampered. You must bring your own food, cook it yourself and do your own dishes. This allows you to really make it as simple or as complicated as you wish.
There is no running water. The cabins have no water but the lodge had tons of fresh mountain H2O in a large tank. Bring a water bottle and enjoy! There are also lots of kettles and pots to heat water for washing.
There are no heated bathrooms or flush toilets, outhouses only. This can be a little chilly in the early morning, especially with the "spring" we are having- but this is all about the nature experience!
You can give yourself a little sponge bath in the private washing area, but no shower. Hello wet wipes, dry shampoo and touques!
There are staff on site who give you a little orientation when you arrive and are there to help answer all of your questions.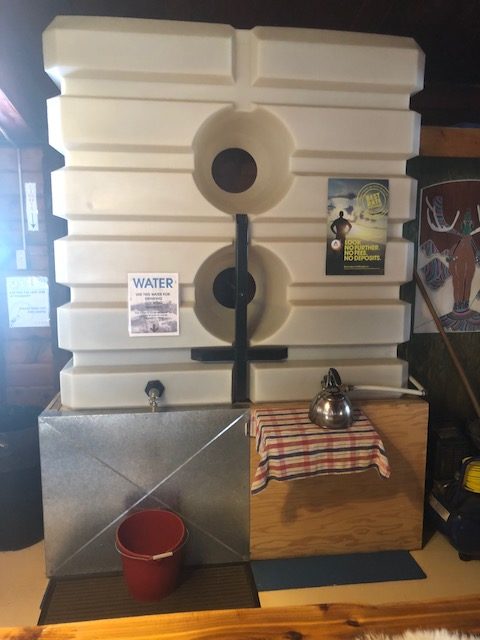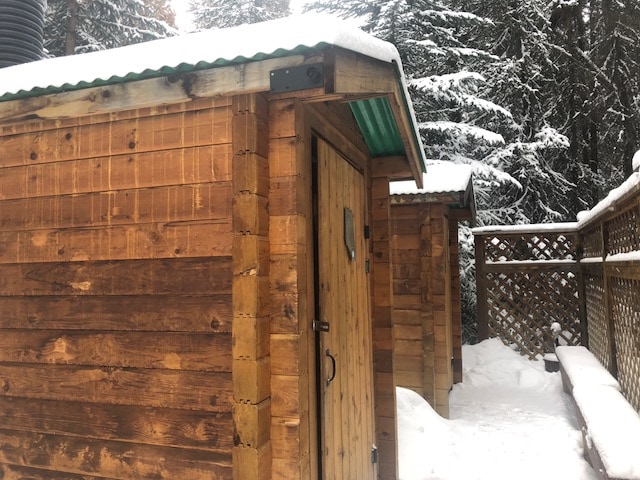 The experience was perfect for our group and the baby that was with us did just fine. There was another family staying there as well with a 7 year old and they seemed to be enjoying their experience as well. One of the things that is so great about wilderness hostels is the people- young or old, single or in a group, from Alberta or across the world- everyone usually has a mutual respect thing going on that just makes the whole experience so enjoyable and unique from a hotel. This is important to remember sometimes, especially when you are brushing your teeth with strangers at midnight!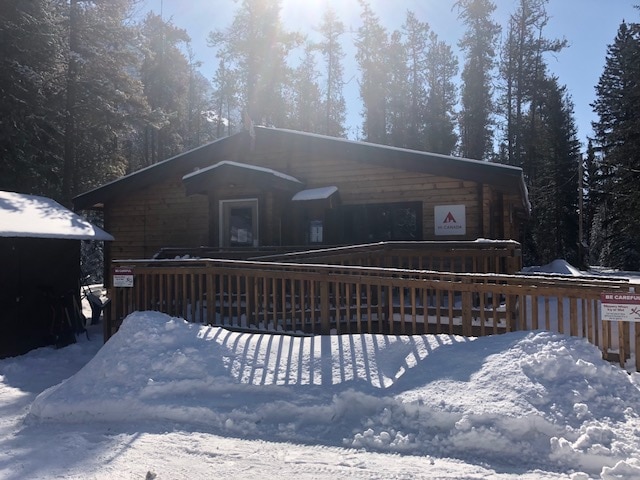 You can check out the Athabasca Falls Wilderness Hostel website here and feel free to leave any questions you have in the comments below. If you've been here I would love to hear your stories and what type of exploring you did while in the area. I'm thinking it would be a great summer trip too!
Other posts you may be interested in:
Be sure to check out some of our other posts!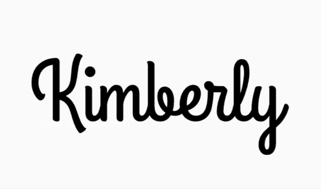 *This post is NOT sponsored or endorsed by Athabasca Falls Wilderness Hostel, Parks Canada or Jasper Tourism. This is simply an account of my personal experience that I thought I would share for fellow explorers:)