I WISH I WENT TO SEE HER
Growing up throughout my teenage years and into my early twenties I had a best friend of 10 years. We went through a lot together. About 9 years ago our friendship ended. We saw each other occasionally here and there but our friendship never really came back.
During the course of our 10 year friendship her mother was like a second mom to me. Scorning me for doing stupid things like I was her own. She made sure I was fed, asked if I was sleeping and doing my homework and telling me to not drink or smoke. She fed me potato pancakes that to this day I still remember and try and replicate and even write about on my own blog.
I have thought about her over the years. I would think about popping in when I knew I was in her neighbourhood. I wish I did.
I have memories of her dancing and laughing that I hope my kids and their friends have of me. I wish I came over as an adult to share a bottle of wine and dance with her.
A year ago I heard she was sick.
I reached out to my old best friend to see if I could come by.
She became sick the day I was suppose to and we planned to reschedule. We never did.
I wish I went to see her. I wish I went to tell her how much I still cared.
My wish for you is that today you reach out to that person you wish you could. Take a moment to call an old friend on the phone. Stop by and visit your aunt. Kiss your babies an extra time. Tell your mama you love her.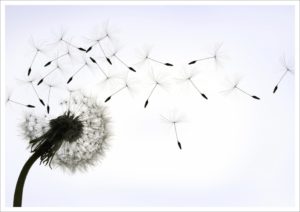 A Poem I Wrote For Halina
I wish I went to see her,
To see her one last time.
I wish I went to see her,
Since it's been a long while.
I wish I went to see her,
To share and reminisce.
I could have went to see her,
To tell her how much she was missed.
I wish I went to see her.
Although it's been so long.
I thought I had time to see her,
Sadly I was wrong.
I wish I went to see her,
For a kiss and a hug.
But I know I'll always have her,
In my heart with lots of love.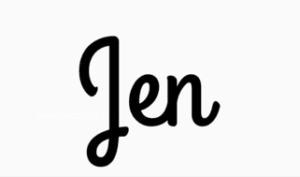 About the Author
Jennifer Neilson is a yoga teacher and health and fitness enthusiast over at BitchinHousewife.com