On a recent camping trip to Cross Lake Provincial Park, we spent an afternoon bowling at Westlock Bowl in Westlock, Alberta. Located just 45 minutes from Cross Lake it's a great drive and day trip!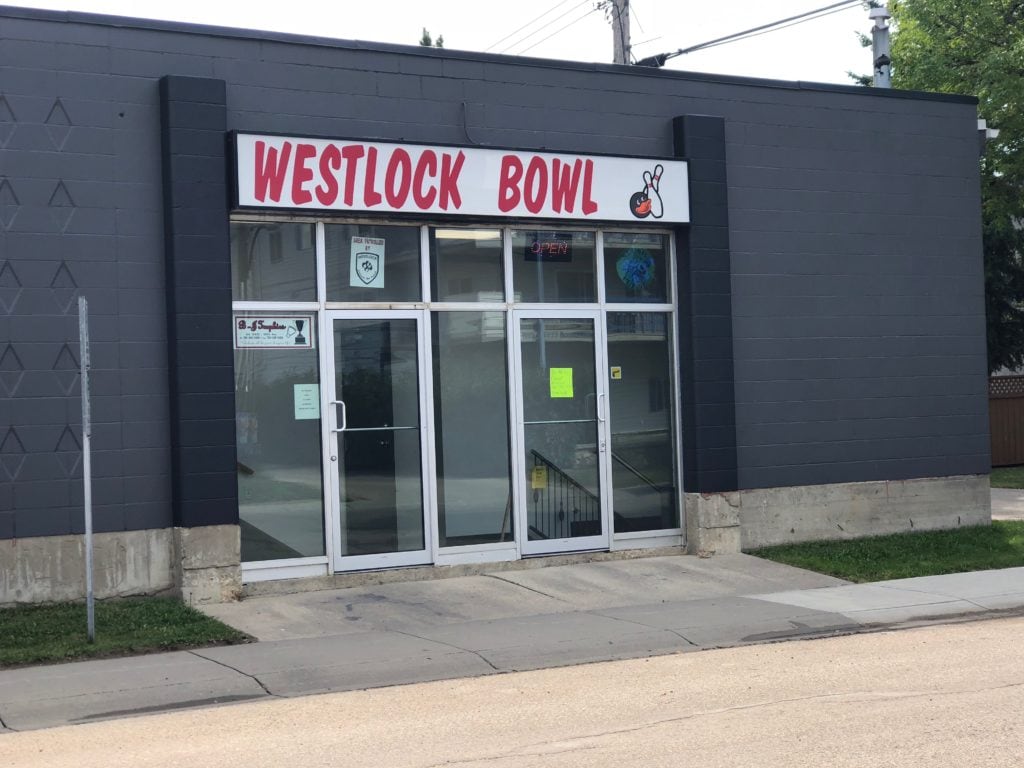 If you haven't heard me mention it before, my mom grew up in Westlock and it's where I spent a lot of my childhood during weekends, Christmas, summer and more.
To say that Westlock holds a special place in my heart is a little bit of an understatement.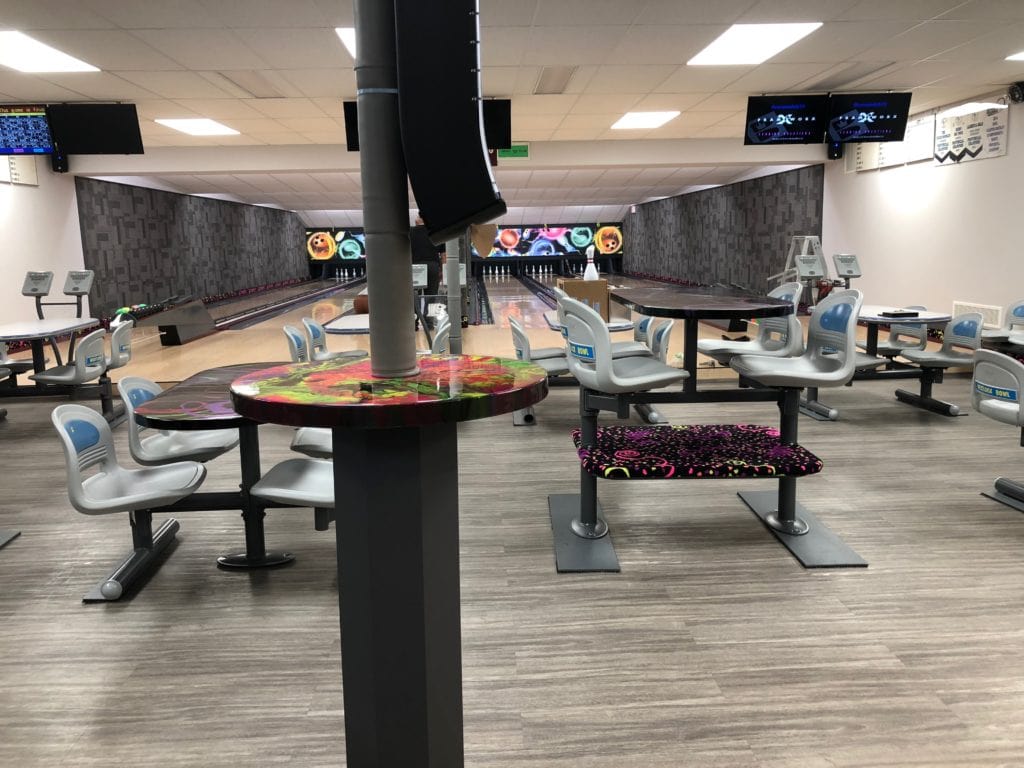 Knowing that the weather wasn't going to be optimal for this camping trip, and also knowing my love for getting out and doing things we reserved a time to go bowling!
Westlock Bowl History
Westlock Bowl has been part of the community forever. They suffered massive damage during the 2016 Westlock flooding, but have been open since early 2017.
The flood meant a complete renovation of the space. From floor to ceiling, everything is brand new!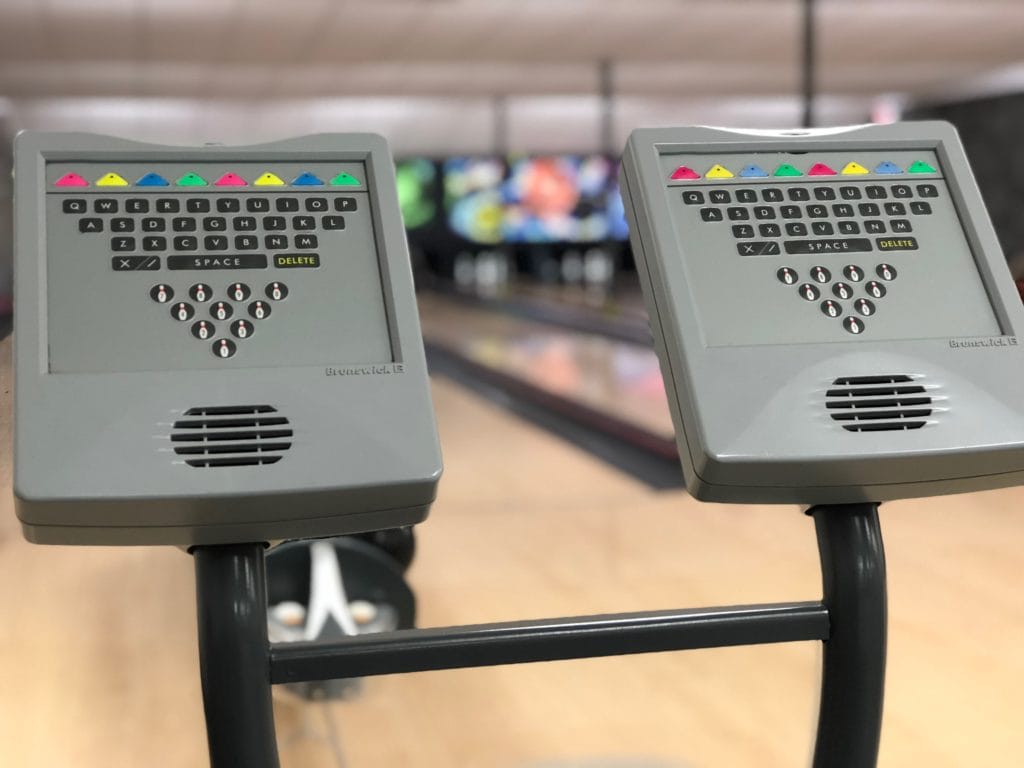 There are 6 lanes and the option to do glow bowling. They also offer birthday parties, bumper rails, and several bowling leagues.
It was regular lighting when we visited.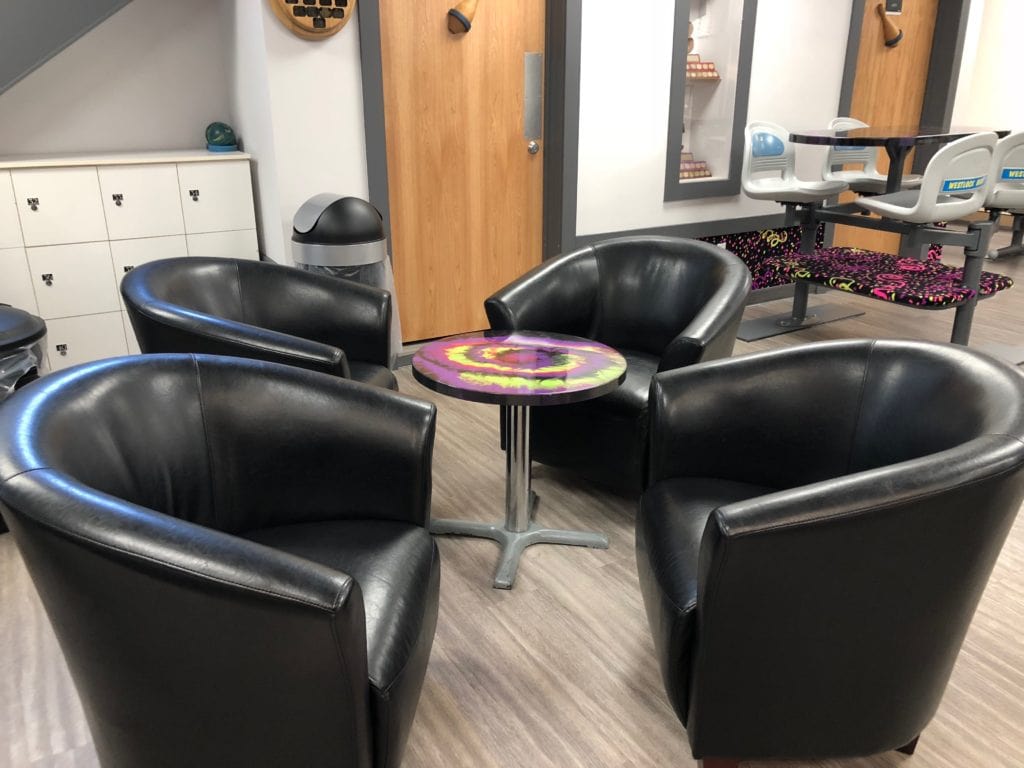 Our Family Bowling Experience
Bowling with 3 kids isn't something that is done quickly, especially when a toddler is involved.
We bowled 10 frames in a little under 2 hours but the kids had so much fun and it's also a great family activity.
What to Know About Bowling at Westlock Bowl
Cost for bowling is as follows:
Under 12: $5
13+: $6
Shoe rentals: $3
They also have a special where you can book 3 games with the cost being $15.75-$18.75, which includes shoe rentals.
Call 780-349-3447 to book your time or try their drop-in on Tuesdays & Thursdays at 10 am.
If you're looking for a snack or something to drink there is also a small concession where you can buy treats and snacks which include nachos, mini doughnuts, coffee, pop and more.
Westlock Bowl is located at 10432 100 Ave and be sure to follow them on Facebook.