Fresh fruits and veggies right out of the garden – what could be better? Making it a family affair and handpicking the ones you want of course! Here's a list of U-Picks around the province.
Be sure to check their website & social media for when U-Pick areas are ready for harvesting as it is dependent on the fruit and the growing season! Plus, some are by appointment only. 
Thanks to Just Another Edmonton Mommy for her help with the Edmonton area ones via her U-Pick post.  She has some great tips on there for things to consider ahead of going to a U-Pick as well!
Have we missed any of your faves? We'd love to add them! Comment below!
NORTH/ EDMONTON AREA
Summers Gold in Crooked Creek. Located between Valleyview and Grande Prairie.
Dunvegan Gardens in Fairview, the heart of Peace Country. SW of Peace River and North of Grande Prairie.
H'Evans Berries just outside of Cold Lake.
Peace Cherry Ranch in Berwyn, west of Peace River and SW of Grimshaw.
Horse Hill Berry Farm, North East Edmonton.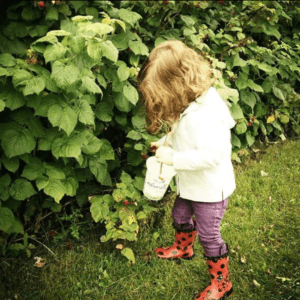 Saskatoon Valley Orchards in Stony Plain.
Prairie Gardens by Bon Accord.
Sprout Farms Apple Orchards, 30 Minutes North of Edmonton.
Riverbend Gardens in Edmonton.
Attracted2Apples close to Fort Saskatchewan.
Creek Side Berry Farms in Sherwood Park.
Prairie Berry Farm southeast of Edmonton.
Happy Acres U-Pick in Spruce Grove.
Big Rock Berry Farm in Spruce Grove.
Brix 'n Berries in Leduc.
Stevens Strawberries in Wetaskiwin.
Pipestone Berry Farm in Millet.
Central/Red Deer
The Jungle Farm in Red Deer.
Billyco Junction Gardens is East of Lacombe on Hwy 12.
The Saskaberry Ranch between Olds & Sundre.
Eagle Creek Farms in Bowden.
Pearsons Berry Farm in Bowden.
Hidden Valley Garden in Red Deer County.
Mountain View Berry Farm in Olds.
SOUTH/CALGARY Area
Buckler Farms in Cochrane .
Kayben Farms in Okotoks.
Solstice Berry Farms in Crossfield.
Pleasant View U-Pick in Crossfield.
Harvest Haven in Lethbridge.
Broxburn Vegetables and Cafe in Lethbridge.
R&S Farms in Magrath. 15 minutes South West of Lethbridge and 30 minutes North East of Cardston.
Erna's Berry Farm & Country Cafe in Bow Island.
Slacks Market Garden Medicine Hat, S of TransCanada Highway on Southridge Drive.