Summer Smoothie Recipe
It 's Summer and it's hot and nobody wants to cook. Or eat heavy for that matter. This simple recipe is easy to modify based off what you have in your fridge (or garden). It's super refreshing and the foods used have nice cooling qualities on the body to get through the heat!
This recipe is also super kid friendly since it's a bit on the sweeter side and you can omit the greens to keep it a more kid friendly colour.
I believe in creating recipes that should be pretty simple, so I offer many variations of the same recipe so you can use what you have on hand, rather then needing to make special trips to the grocery store to make a smoothie! Check out below the recipe for great substitution options and tips.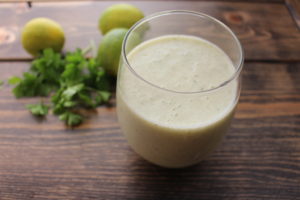 Ingredients:
1 banana
1 tbsp of seeds or nut butter
1/2 lime juice
1 tsp cardamom
handful of greens
1/2 – 1 cup of milk of choice
Blend and enjoy!
Tips and Substitute options:
When bananas are starting to brown I peel them and put them in the freezer so I always have bananas on hand for smoothies. Frozen bananas add creaminess to smoothies and make them extra cold.
I use hemp hearts in this smoothie but chia seeds, pumpkin seeds or even a tbsp of a nut butter would be a great option.
Cardamom is a spice that help reduce that summer time water retention swelling. Can be omitted however if you don't have it in your home. Fresh ginger might be a good option too.
I added some cilantro believe it or not to mine this morning. Just a bit of it, since it has great detoxifying properties. You can add spinach, kale, swiss chard or parsley as good substitutes to boost the nutrients.
I used homogenized milk since that's what we had. Coconut milk would really round out the refreshing flavour on this, but use whatever you have on hand.
Make extra and pour into popsicle molds for quick easy treats!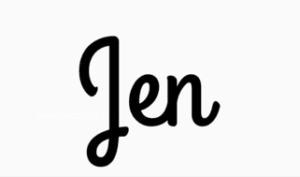 About the Author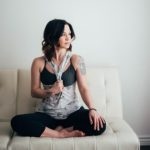 Jennifer Neilson is the creator and write over at BitchinHousewife.com. She is a yoga teacher, sport nutritional advisor as well as a health and fitness enthusiast.