Spinach Strawberry Summer Salad
Say that 5 times fast! This spinach salad is light for those hot summer Alberta days, full of nutrition and super yummy. I can even get my kids to eat it. (As long as I remove the onions of course).
Ingredients:
3-5 cups of raw washed spinach
2 cups of strawberries sliced lengthwise
1/4 cup slivered almonds. Any of your favourite nut would work well here. Walnuts would be a good replacement!
1/4 thinly sliced red onion
1-2 tbsp of balsamic vinegrette dressing. I've also used Catalina style and it's worked really well.
Toss everything together and enjoy. I like the crispiness you get when it's eaten right away, but I also like when it's sat overnight and the onions have softened a bit and the flavours have had a chance to come together as well. Good leftover possibly for an omelette the next morning? (I'd remove the strawberries however ha ha!)
Health benefits of Spinach:
Did you know spinach is high in vitamins and minerals including iron? Having more then 12 different antioxidants it helps neutralize free radicals and is a powerful anti-inflammatory. Spinach is great for bone health and reducing cancer risk, making your strong like Popeye!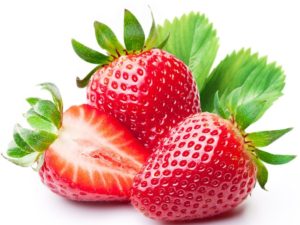 Health benefits of Strawberries:
High in Vitamin C to boost immunity and since they contain their seeds they have a small amount of omega-3 fatty acids to aid in digestion.
Since strawberries are on the Dirty Dozen list of fruits that have high amount of pesticides use, I recommend buying Organic strawberries.
You can try out some organic strawberries at The Organic Box! Use the code ORGANICBUNCH20 to receive $20 off your order of $50 or more.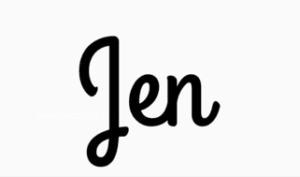 About the Author
Jen is a health, fitness and lifestyle blogger over at www.BitchinHousewife.com. She is a yoga teacher and a fitness and nutrition enthusiast.