There are all kinds of challenges being a mom.
Whether you're a SAHM, have a part time job, full time job, or are self employed, doesn't matter. The biggest ones for me working full time, are balance and self care.
I have been lucky enough to become accustom to having a whole lot of free time to spend with my kiddos in the summer but this summer will be different. I have full time care for my kids Monday to Friday so I'll be working a lot. I'm still working though, its not a break. And while my plan is to absolutely make the most of my weekends for family time, I've also had the opportunity and forethought to plan some me time.
The closer I get to 40 and the longer I am a mom, the more I realize that I am the best mom, the mom I want to be, when my cup is full. For me, and for a lot of moms I talk to, that cup gets filled when there is time that you are just YOU and you do things, just for you. AND you DO NOT FEEL BAD ABOUT IT. This is self care.
"a study has found that the average mother ends up with a mere 17 minutes to herself a day."
That. Is. Not. Enough.
And so, here are the three things I'm doing for self care this summer.
Me Weekends Away
My kids are older now, 6 & 8 so it's MUCH easier for me to get away than it was before obviously but I've actually planned TWO not one, TWO weekends away. The first is my annual get away with some of my besties in July, and the second is a retreat in August. Neither of them are far, one being Alberta Beach and the other Pigeon Lake so if something were to happen and I was needed, I'm only a short drive away. The best parts to me? I won't hear "Mom!?!" for 3 whole days, and no worry about waking up to get peoples breakfasts together. With regards to the retreat I'll actually be doing things physically and mentally just for me! Yoga, paddle boarding, and more. Then there is the Social Media break, which resident hippy Mama Jen talks about in this post – so good!  I'm actually most looking forward to all the talking. When I get together with friends, old or new, I always learn something from them and my soul gets fed on top of everything else.
Early Morning Exercise
I have been SOOOO lax on my exercising and it's been evident in my anxiety level. I have plans to do stairs with friends or in the case that no ones up for coming out I'll go for a run in the neighborhood. Preferably before the kids are even awake – it's nice and cool and sometimes the sun rises you see feed the soul too.
Date Nights
Lest I forget the re-connection time. Now this might not seem like "me-time" to everyone but date nights are very important to a relationship. Booking a sitter and planning time out where it's just the two of you is a breath of fresh air. You talk about things other than the kids and have a chance to listen, maybe hear something new from your best friend. Sitter not in the budget? There's some great ways you can spend a date night in here.
And that's that. Because I love my family, friends AND myself.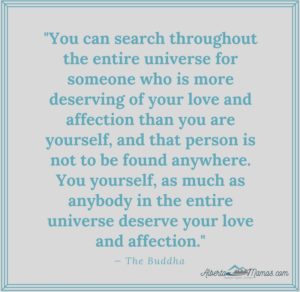 Maybe "getting away" isn't an option for you?
This is what I have planned and I know that I am lucky to have options like these. The point is to just take some time for you, but you have to figure out what that looks like. After the kids are in bed, pop some popcorn and get lost in a movie you love. Make time to sit and read a book. Schedule it, plan it and stick to it. 30 minutes, an hour – whatever it is, try to find something that helps fill your cup. Make a date with yourself. You deserve it.
What are you planning to do for YOU this summer?