It all started when I got a digital camera. It was a small Canon Elf and it was magic. I took many (many … many) pictures with that camera. Honestly, do you remember what it was like to go from having to figure out getting the film into a camera and then the cost of printing to the unadulterated joy of being able to take as many pictures as you wanted?
No longer did you have to worry whether you'd need to load another film after 24 pictures, and no longer did you worry about taking out a loan to pay for the printing. You'd just download your 1,000 pictures and mass email them to everyone you knew. Blessed times.
Then Facebook happened. I had two kids under 2  when I signed up for Facebook in 2007. No longer did I have to mass email photos! I could post pictures of my kids en-masse to Facebook. All of my extended family got up to the minute details on the funny things my kids did. Lucky them.
Ten years later from the early days of "posting all the things"  Zuckerberg brings me back to the early days with the "on this day" and I get to take a step back in time and take look at the pictures of my adorable children that I manically posted. I really love this feature, nice one Zuckerberg. The problem (with this really super fun and cute feature) is that my son, he doesn't like it, and I get it now.
He is part of a generation of kids whose parents were the first people to dabble in social media, and to prove it, his baby pictures are everywhere all over the Facebook.
There were no social media rules in 2007 and I certainly wasn't thinking about my kid's digital footprint as I was posting pictures of their trips to the corn maze or the zoo. I was thinking only about how cute my kid is, and how everyone needs to see the world's cutest kids.
Then a funny thing started happening about a year ago as my son was turning 11. I'd take a picture of him doing something cool and he'd say, "please don't put that on Facebook mom." Even though it was the last thing on my mind, it was the first on his, and that's sorta heartbreaking. We have embraced social media (I made it my career) but unwittingly made our kids a part of it too.
So where do we go from here? I don't post pics of my son online unless I ask first, but to be honest I've almost stopped posting pictures of any of my kids altogether. I've gone old school. If there's a picture of my kids I need to share with someone, I'll text the picture to their grandparents instead of posting online. I'll send a private message or just post one at special occasions with the three of my kids together to show my gorgeous brood off to the world, but that's it.
Regrettably,* future me won't get the "on this day" updates with cute pictures of my 11-year-old.   I guess I'm going to have to dig into those hard drives of 1,00,000's of my old photo's and send them to myself instead.**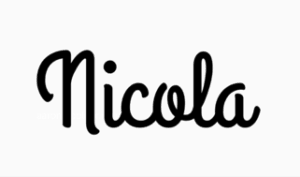 *That was sarcastic
**I will never do that, that seems like an alarming amount of work
Looking for more?
Check out these posts: