We've hit an impasse. My partner, our pediatrician, even family members have all brought up the idea that it is time for Nova to move into her own room.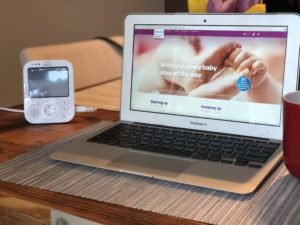 Moving Out at Seven Months – Or Across the Hallway
This is a tough issue – many suggest that co-sleeping (same room, separate beds) should happen until 12 months. On the other hand, our own doctor has suggested that Nova's health, feeding, and capacity for sleep all would do well if she were to be in her own room.
Why am I fighting this? I absolutely could not tell you. You would think that as I lose sleep every night either staring at this beautiful girl or waking up to every small cough or sniffle, I would be pushing the crib out the door myself. In truth, I could have kept her in the bassinette until she was sixteen years old. Once she outgrew the bassinette I asked my partner if he could move it downstairs to storage while I was out doing errands because it brought me to tears that she would no longer be right there.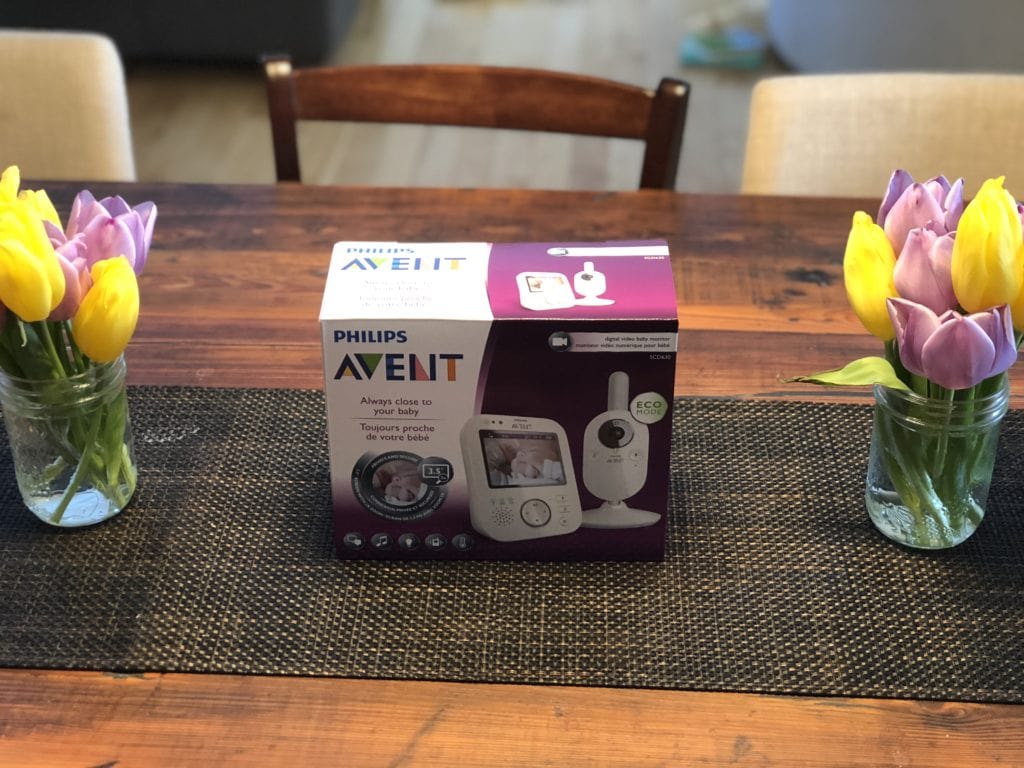 Avent
Now we are seven months in – she sleeps on average 8-10 hours a night (I AM SO SORRY to any parents reading that who are getting nowhere near that kind of sleep- we were there, I'm sure we'll be back there again), and the recommendation is to venture off into the big scary world – which in reality is a beautiful green nursery room quite literally one half step away from our own bedroom.
All of a sudden access to watching her through technology has become important. But what else is important – having tools to sometimes limit that access so you don't go crazy. A few days ago, my mom was watching me watch the monitor during nap time. She said, "you know – I think we might have had it easier before, we just shut the door and walked away". She might be right, but I don't think my nerves could have handled that!
So what do you do when you want the maximum and the minimum inability to watch over your little one? You have to find a monitor that gives you balance and options.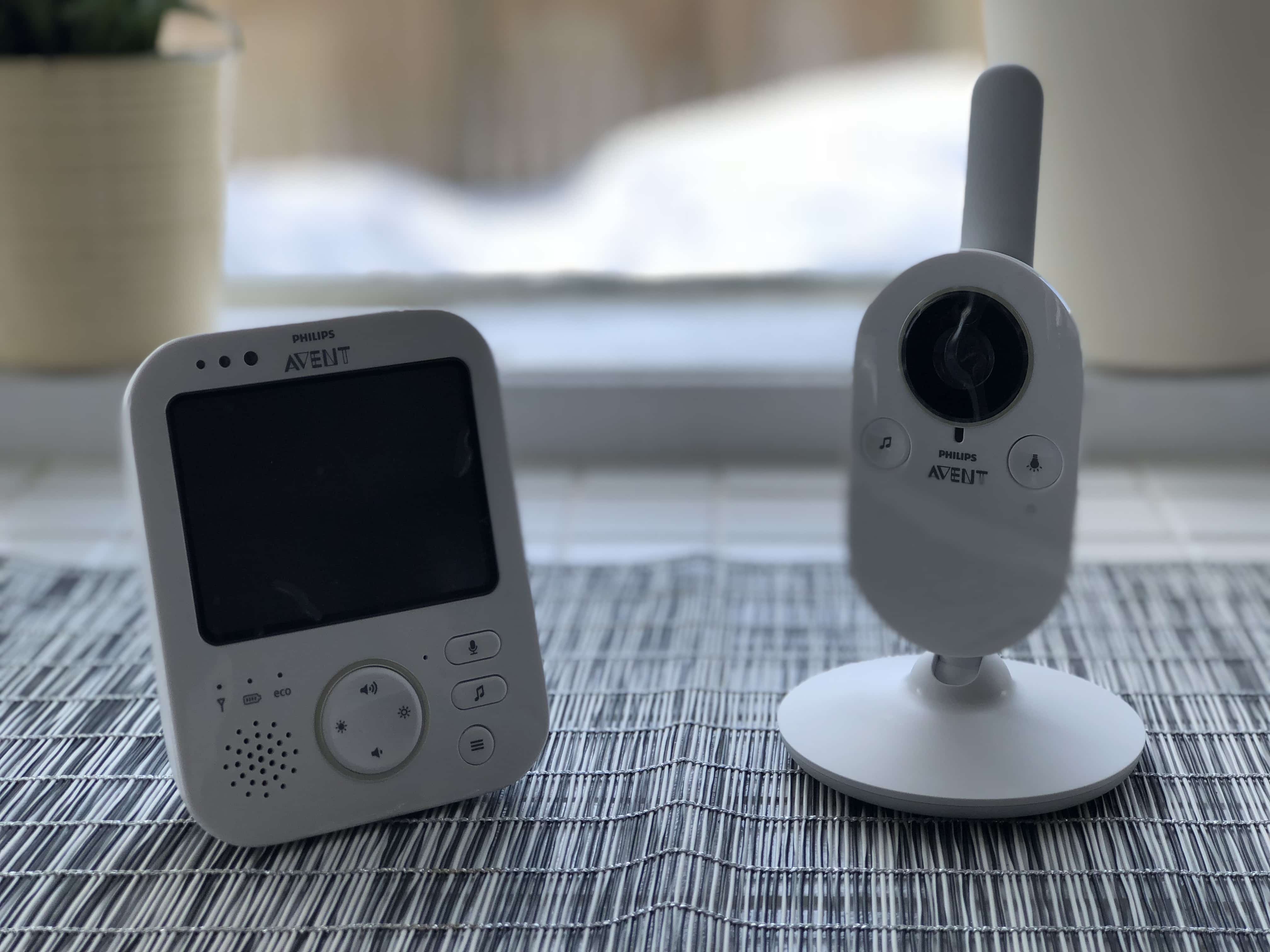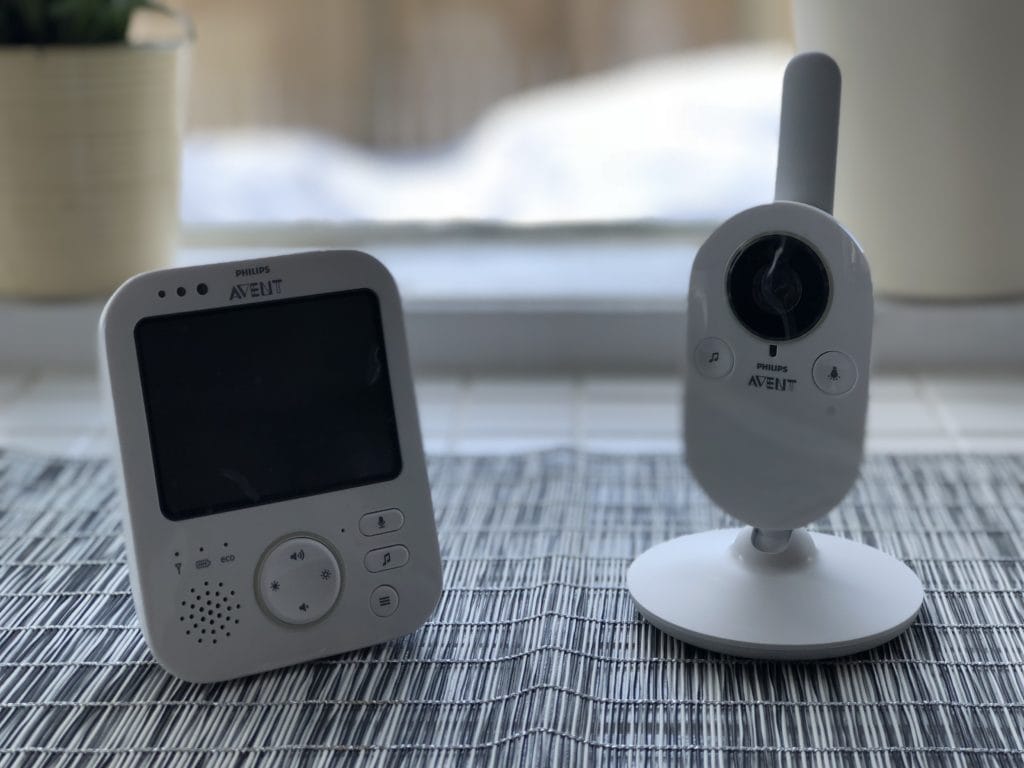 We have been using the Philips Avent Digital Baby Video Monitor with ECO mode and it's working great for a number of reasons. Some funny, some thoughtful, all of them useful.
It is not hard to turn on. (That's what she said – sorry, I had to).
There are several ways that you can monitor your baby. Video, Audio. VOX and a wonderful setting called ECO.
Video is pretty obvious, it constantly shows you what your baby is up to. Great to catch those moments when she finally rolls over for the first time – which we saw on the monitor! As well, when your child is sick or fussy, or you and your partner just want to have a glass of wine and watch your greatest creation sleep peacefully away and completely forget those awful sleepless nights like they never happened.
Audio – a function I never thought I would use until my mom made the comment about shutting the door and walking away. I had/have a bad habit of staring into the screen like life's meaning will somehow appear. When I tried it on Audio it was amazing how much more relaxed and engaged I was for the rest of the evening with the people who were actually awake. Those people are called adults. I miss those people.
Vox. Once you get comfortable with Audio, give VOX a try. In this setting your video screen won't turn on unless baby really makes a fuss and needs your attention. Very handy and also gives you an ability to relax more like the Audio function.
ECO. You will forget to charge your monitor. It will happen. You've had a baby – you've left car keys in fridges, every coffee you've had since baby in the microwave, and countless other things that pre-baby you would have never forgotten to do.
Temperature monitor – something I didn't even realize I needed. We bought our gorgeous home because of two reasons: It was close to grandparents, and it was close to grandparents. But a third very important reason was because of a beautiful solarium that is picture perfect. But the giant south facing wall of windows means that you are completely out of sync with what your home feels like. Because of that room, it is hard to tell which rooms of the house are getting too hot or too cold at any given time, and since she naps in a playpen there in the day sometimes, or in the bedroom sometimes – it's a great feature to have. I love that I can set an alert to let me know when the room has hit a certain degree.
You can make this monitor whatever you need it to be, including vibration over sound to get your attention. You can set it for different sensitivities, which is crucial when your doctor tells you to stop picking up your baby every whimper and JUST LET HER SLEEP.
It sings. Okay maybe not sings but it does have a selection of lullabies that you can turn on from a different room to help soothe your baby back to sleep. And if that doesn't work the talk command is great so that they can hear your voice without having to even enter the room. It is also a very fun way to scare your partner from another room. Especially when you can catch their reaction on video.
Things to consider
The one feature it doesn't have is the ability to move the sightlines of the monitor from your device. It hasn't been an issue for us as the monitor covers the entire crib space (and then some) but if you need something to be able to scan across a room you would find a challenge.
As I practice with the monitor during nap times – I am thinking of the night, probably not too far away from tonight, when I am going to put Nova down in her own room, kiss her goodnight and step across the hallway into a bedroom she once occupied. It is going to break my heart – I know this. But I am also going to get some sleep. And I am going to be fine with all of it because this is what it means when they say "The days (and nights) are long – but the years are short", so I savor every moment.
This post was written by Suzanne Pescod, mama to one little girl as well as Marketing & Communications Director for @RMHCNA and @iabcyeg board member(Capital Awards). Connect with her on Twitter and Instagram. 
Alberta Mamas is part of the PTPA Brand Ambassador Program with Philips Avent and have received compensation as part of our affiliation with this group. All opinions are our own.