Lac La Biche is home to some of our favourite campsites (which you can read about here and here) but it's also the home of some really great parks and trails for kids. If you're heading to Lac La Biche, here are some of our top picks:
David Thompson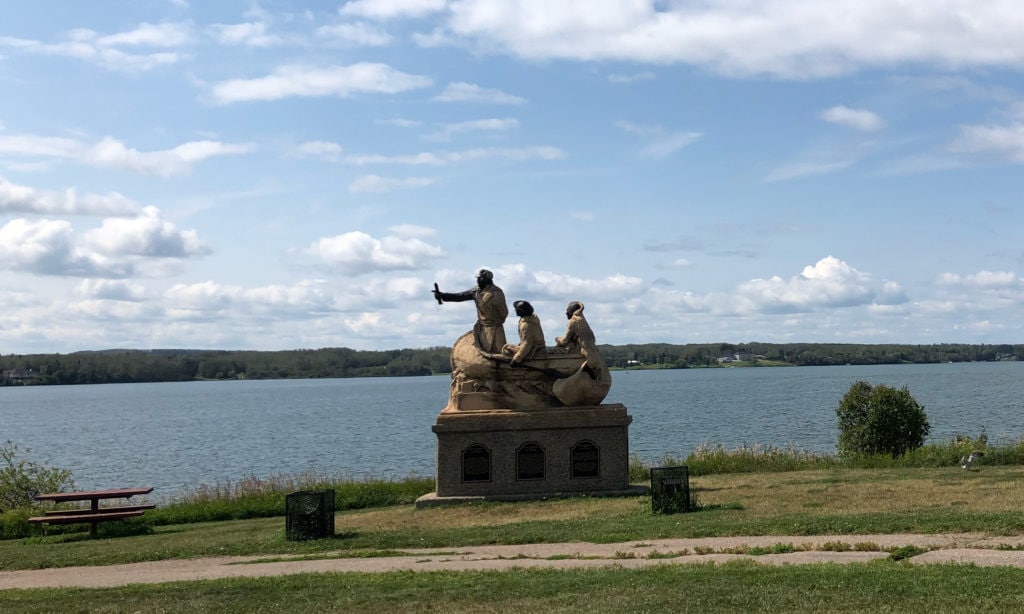 Remember David Thompson? We learnt so much about him on our trip to Rocky Mountain House National Park last summer, and here he is again.  Stop by the monument of David Thompson to reiterate all the things you've learnt along the way, or read this to your child:
Parent helper notes here because you can't possibly remember everything
Lac La Biche was on the historical voyageur route that linked the Athabaskan region to Hudson Bay. David Thompson and George Simpsonused the fur trade route via the Beaver River from the main Methye Portage route that reached the Athabasca River.[6] David Thompson was the first known European to record his sojourn on Lac La Biche.)  – Wikipedia
And also:
Famous explorer and mapmaker David Thompson was the first European to reach the shores of Lac La Biche Lake. He arrived in 1798 while searching for the elusive Northwest Passage, and the Hudson's Bay Company built a fort in 1799, making the hamlet of Lac La Biche the second-oldest permanent settlement in Alberta. A statue commemorating David Thompson's arrival was placed on the lakeshore to mark the community's bicentennial. – Lac La Biche County
McArthur Park & Paul Richard Memorial Spray Park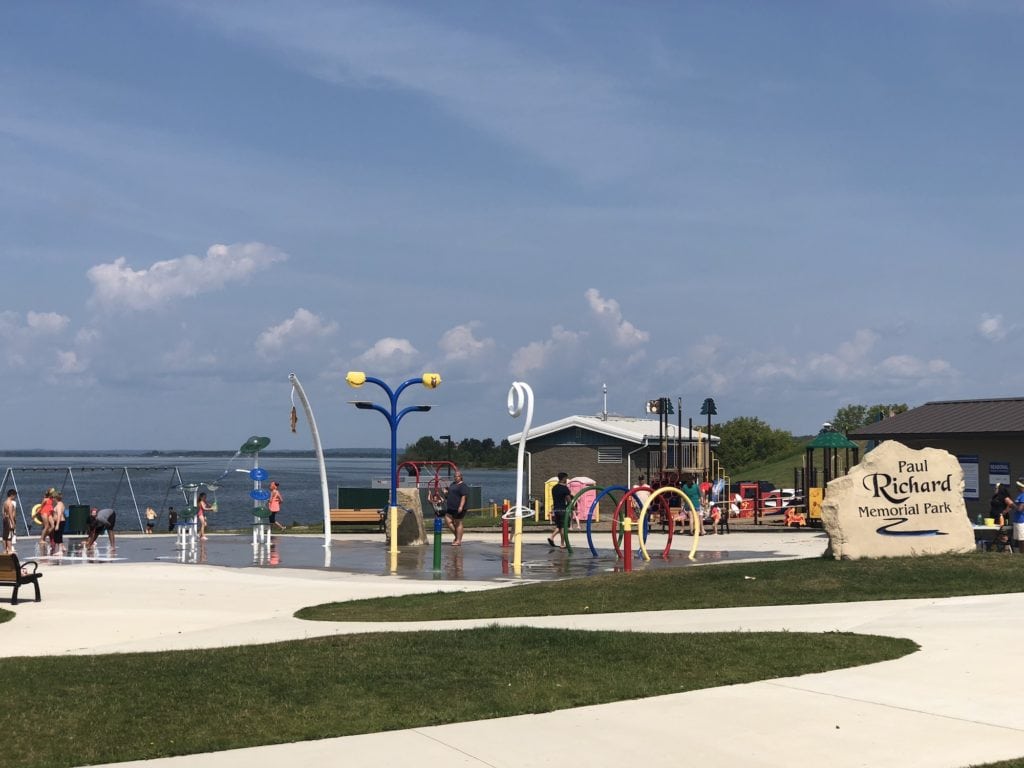 Located next to the public beach the McArthur Park & Paul Richard Memorial Spray Park is fantastic. When we were there a team from the Portage Pool was on hand with sunscreen, games and prizes for the kids.
The spray park (above) and the park are new and are incredibly fun for the kids, and are exactly what the kids needed on a hot day.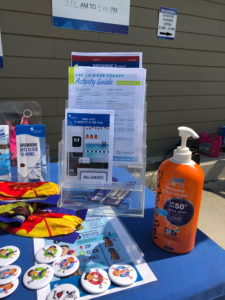 The beach is small and we didn't use it at all and upon further inspection were glad we didn't because there was a lot of bird poop on the sand and the grass.  If heading to the lake, make sure that you've checked the advisories. When we were at the lake there was a blue-green algae advisory in effect meaning we couldn't go in the water, but the advisory does say you can use your recreational vehicles on the lake (just don't drink the water and avoid touching the blooms).
Fishing
There are over 100 lakes around Lac La Biche region and there's lots of fishing in the area. Even if you're not a fisher, and you like a good dock there's a great new dock down by the David Thompson Statue on Churchill Drive where you can pretend to fish, or just sit and watch the pelicans.