You've seen those headlines, leading into the blog post about an awesome and capable mompreneur on the scene who juggles it all: the carpool, the snack bar, the home (or away) job, the kids, the husband or the single parenting, the downtime, the self-care, the manicures, the crafts, the pets. Maybe she even shares the tears, the wine, or the softness of falling apart in the shower where no one can see you…
People have been asking me how I do it all, in awe and wonder how I do it all, painting me as that person. But I'm here to tell you, I am nothing to be inspired by. I am nothing to aspire to.
Doing it all nearly killed me.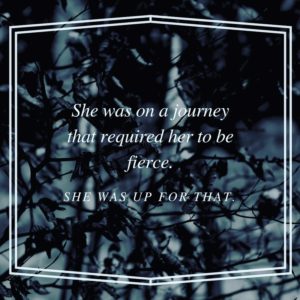 I am a Gemini. I am an INFP/INFJ. I love labels because I am a perfectionist whose life is a hot mess of chaos but whose brain doesn't appreciate disorder no matter how many times her voice drips with denial. "It doesn't matter; it's fine." I also have ADHD, diagnosed in adulthood during university, after years of feeling like I hadn't quite mastered this whole "adulting" phase of life.
I am a full-time student at 36-years old, finishing an Arts degree in a second language I didn't speak for 18 years until I actually went back to school in 2016. I am heading into a competitive after-degree program next fall with a 3.7 GPA, with plans to finish my Education degree and become a full-time elementary school teacher.
I am also a Chamber of Commerce award-winning business owner. I run a dance studio full-time, but I barely break even each year because I am also an artist and a creative and an empath with a heart too big for my own boundaries. I care too much about my students to stay focused on the bank accounts, and I try my best to ignore the bookkeeping that is a terrible mess.
I'm a mom to 9-year old twin daughters, one of whom is as roller derby princess in the throes of preteen angst and the other of whom is in a very intense pre-professional ballet programme. I also have a husband whose business is unpredictable. He is often away or works longer hours than expected. We lack the stability (and income!!) of an oilfield family but with all the stress that comes with solo parenting.
I regularly did it all, thanks to that never-ending whirring combo of perfectionist/ADHD/Gemini/creative, piling on the challenges and projects and responsibilities until my life looked the balancing chair act of the Chinese acrobatic circus I saw when I was a child.
My 2017 was already shaky. I had long-time dance teacher leave our studio in an abrupt and unprofessional manner than upset my already delicate balance of passion vs income. I was enrolled in the hardest semester of my degree. I would be subbing at Alberta Ballet every weekend for two months, and my ballerina had taken on extra rehearsals for a Christmas production with her dance school. Somehow I also had to be a mom, be a business owner (not just a teacher), be a wife, and somehow be myself.
Oh yeah: and I was 13 weeks away from taking 17 dancers and their families to Disneyland to perform in one of their holiday parades, during university finals week. Extra rehearsals, extra fundraising, organizing and liaising every aspect of a trip that would not run smoothly, with all the responsibility for its success falling squarely on me.
But I could do this. I could survive this. I am a survivor, and I thrive under stress, and I could do this. I just had to get to December 17th with a strict regimen of university/teach, university/teach, university/drive the ballerina, university/teach, university/drive the ballerina/teach, drive the ballerina/teach, Disneyland rehearsals. Somewhere in that Monday to Friday mess was homework and studio administration.
On Thanksgiving weekend though, a mere 5 weeks in…our friend died. She died horrifically and tragically and instantly and unexpectedly. I say "our friend" because the pain was not mine alone. So many of us, so many of you reading were devastated by Steffi's death. It broke me into a thousand pieces at a time when I could barely get through my responsibilities in one piece. I cried day and night, never having lost a friend, never having lost a dear family member. Never having lost someone close, I didn't understand the pain. The never-ending, 24-hour pain.
Then four short days later, one of my dance moms died from breast cancer. And I lost it. I lost everything. I broke more than I'd ever broken before. A few years ago, I had someone tell people that I'd gone crazy. That I had a mental breakdown. Back then, it was all mean and petty lies. This time though? It was really real. On that day, on Wednesday, October 11, I broke down in my car and then on my dad's couch. I went to my doctor. She took me out of school and recommended I take time off of work. She prescribed sleeping pills, Valium, and an increased anti-depressant. I used our Employee/Family Assistance Program (EFAP) to find a local counselor to help me for free. And I started to my road to recovery.
But it didn't end there. Rock bottom had a basement, and underground plumbing and the hot fires of hell to still reach first. Between October 11 and December 16, I endured more personal pain than ever. I had people blame me for things beyond my control at my studio and call me some of the worst things that I can't even write out here. I found out that being an empath means having connections to spiritual energy, and my dead friend was everywhere I looked. Disneyland was killing me. School was killing me. Parenting was killing me. Marriage wasn't killing me because I didn't even have time to realize I was married. I'm not a crafty person, but I was stress crafting at Michael's, gluing rhinestones onto document folders and laminating homemade luggage tags for 47 people.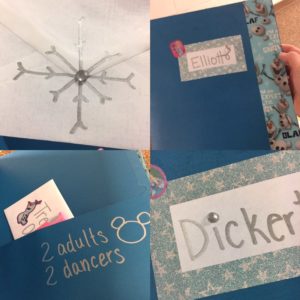 And on November 30, I spent 3 hours wrapped up on my couch hyperventilating through a panic attack that should've taken me to the ER, but instead left me wishing the blanket I was clutching would suffocate me. I spent the next week leading up to Disneyland wishing a truck or a moose or an airplane would hit me and put me out of my misery while I ironed logos onto t-shirts. I created things to control because I couldn't control myself. Travel-wise, everything that could go wrong with our Disneyland trip was going wrong. I would close my eyes while driving on the backroads to get home, seeing how long I could keep my car in a straight line before survival instincts forced my eyes open again.
I spent the week before Disneyland in a haze, but somehow we got on the plane made it to our hotel. And we danced down Main Street USA in a fury of ponytails and red lipstick and the most Christmas magic I have ever known. I missed out on seeing my own daughter in the parade though; I was on the wrong side of the road. I cried my eyes out over it because I saw all my other dancers completely but missed my own girl, and it was just so par for the course in 2017 to come this far and miss her. But I was proud of my dancers. All of them worked so hard and they sparkled. They were amazing.
And then, it was over.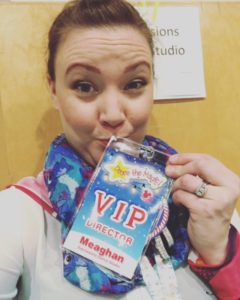 I was exhausted. I was holding my surface tension up with Disney magic while the storm inside me rolled with Valium, dark humour and a thin string of hope. The last 72-hours of my marathon began our flight landed. Between 3 am on Thursday and 5 pm on Saturday, I wrote three final exams and taught 4.5 hours of dance at Alberta Ballet. I nearly fell asleep on the Yellowhead highway three times and allowed myself to use my doctor's personal cell number as a lifeline. I coordinated my ballerina's stage rehearsals and three performances despite her utter exhaustion. And then I stopped.
So after going to bed at 6 pm last night, here I am. I've rambled for 1400 words so that I can tell you this:
    Do not think that you can do it all.
    Do not think that you SHOULD do it all.
    Do not think that you NEED to do it all.
You don't. It's not good. It's not healthy. I'm here to tell you that you can't do it all. You won't. And that's okay. It's really, really okay. If you lose yourself trying to be everything to everyone, you won't have anything left of you. I'd rather be alive than be everything.
We understand when people eat poorly and don't exercise and end up with diabetes and heart problems. We understand when athletes overtrain and end up ruining their careers with injuries. But we don't realize that we average women can ruin ourselves just by keeping up. It might not kill you the way my brain wanted a car to crash into me at 110km/h, but it will kill your soul and your spirit. There's a reason that minimalism is trendy right now: there is too much expectation.
Keeping up will kill you.
My brain and I have a long road to recovery ahead of us, but at least I know now that I am not all the things. I have a lot of appointments and rest in the next three weeks of Christmas break, and I'm terrified of what the downtime will do to my mind. I'm terrified of the silence that won't be drowned out by the busyness. I am scared of what my therapists and doctor will ask me to learn and unlearn. It's unfamiliar and new, and it means letting go of my expectations of myself.
But I don't want to be everything anymore. I just want to be me.
Magz Dickert is a bit of an overachiever. She is the owner of Expressions Dance Studio in Onoway, AB and used to blog furiously and inappropriately at MagzDLife. She has too many pregnant cats on her acreage, gets distracted by shiny things, and hates glitter with her entire soul. She puts 40,000km on her car each year but refuses to use a travel mug for her coffee when she's on the road. Oh, and she freaking loves Lilo & Stitch. Like, freaking.