School is FINALLLLLYY starting, and while it's going to be lonely and quiet at home, it's also going to be SO GOOD! My kids, they need to be at school. They've had a great summer holiday, and now it's time to get back to reality (and structure and something other than complaining that they're bored).
I like to celebrate the first day of school with little printable signs that say the year and the grades the kids are in. It's super easy if you're like me and are totally last minute plus, these printables are FREE.
For your ease (especially since it's the night before school starts) here are some of the best places to print up your own signs … no creativity needed!
These are our "go-to" printables. They are free but you must also sign up for the emails which is a small price to pay for not having to create them yourself. Bonus points for not being all black and thus eating up all your printer ink.
If all black isn't your thing (especially if you have a kid that insists on colour), these printables from Simply Kierste are awesome. You can choose from pink or orange numbers … or if you didn't refill the coloured ink, just print them in black and white anyway.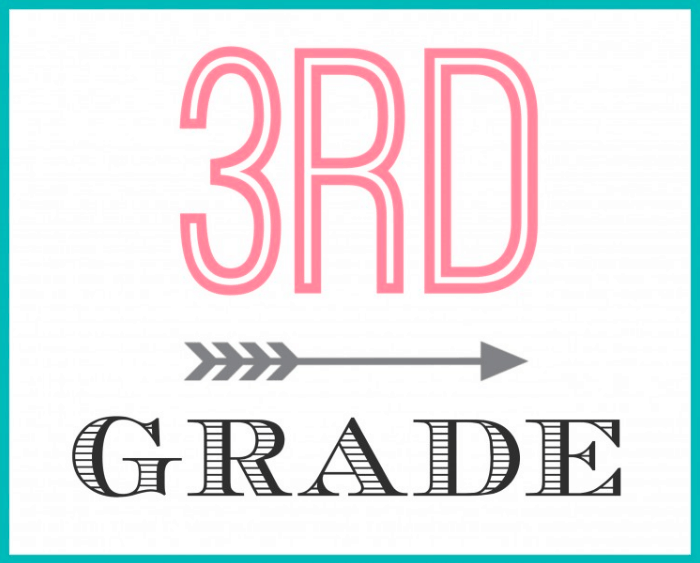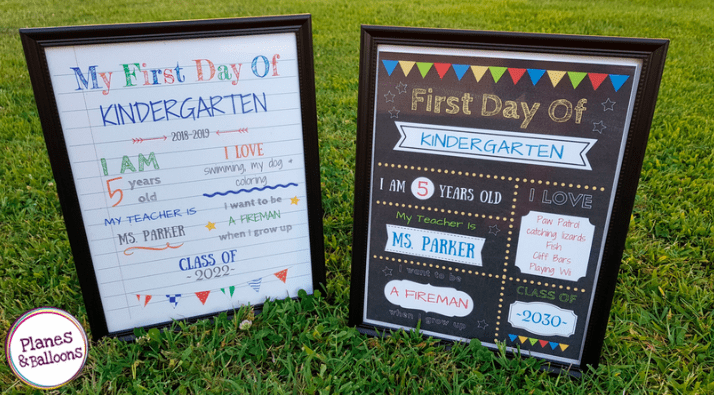 Lastly, if you have a little extra time (ie: not doing this the night before) this set of FREEEEE printables has the option to be edited and personalized.
This blog is awesome because not only do you get the free printable BUT, if you want to personalize it, there are instructions on how to do it.
There you go! The thing I love about these signs is that it's a reminder when I look back at the pictures what grades the kids are. It's a present to my future self.
Of course, there is always the option to create your own on a word doc or on a program like Canva, but for me, this is just easier.
Enjoy!