August is halfway done which means Farmers Markets (and maybe even your own garden!) are bursting with fresh, delicious produce. But what should you do with all these veggies once you bring them home? We've made the easiest salad using all market ingredients with a dressing so easy we guarantee you already have everything you need in your pantry. Not only is this recipe easy, it keeps in the fridge for a while making it the perfect make-ahead meal for BBQ's, work lunches, and picnics in the park.
Easy Farmers Market Salad
Ingredients:
tomatoes
peppers (the more colourful the better!)
cucumbers
dill
olive oil
lemon juice
garlic clove
salt and pepper
Optional: Chickpeas, chicken, salmon, feta cheese
Recipe:
Cut equal amounts of all the vegetables into bite sized pieces. This salad is great because you can mix in other vegetables you have on hand or adjust to personal tastes. In the one we made we added: tomatoes, cucumber, two different colours of peppers, and dill but feel free to add in mushrooms, carrots, beets, or anything else you have. 
In the bottom of a large bowl mix equal parts olive oil and lemon juice along with one clove of garlic. Add a pinch of salt and pepper and whisk together. Add veggies to bowl and mix thoroughly. Taste test and add more lemon or seasoning if needed.
Now the fun part! If you want to make this salad a whole meal, dice some chicken and add in. Flakes of grilled salmon are delicious to mix in and if you want to make it vegetarian but make it a full meal add chickpeas like we did for the photo. And of course we always advocate adding cheese to everything so we added some feta.
The longer this salad sits in the fridge the more the vegetables absorb all the seasoning and herb flavours so let it sit at least a half an hour before eating. And remember to make lots! It makes the perfect next day lunch. Enjoy!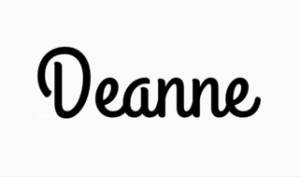 Deanne Ferguson is the owner of Box Social Event Planning. When she is not planning fun, family, friendly events she is finding the yummiest food for the Edmonton Home and Garden Show Food Stage. She loves her #cocktailsMonday dates with her husband and chasing around her two boys. You can find her at @DeanneFerguson on Instagram and @BoxSocialYEG on Twitter.