Experience what all the farm kids know about life on a farm this December 14-15 in southern Alberta.
Alberta Open Farm Days are piloting its first-ever Winter Edition to its extremely popular summer program.
What you need to know
Three farms and a deli (Back to Good for soup & cake on the go) are participating in the winter edition! You may recognize some farms from your travel this summer.
Dates & Times
Taking place the weekend of December 14-15, each farm will have their own hours of operation. Please check the farm listing (in the link above) for dates and times.
What to expect
Much like summer Open Farm Days, each farm is showcasing its own specialty with education and activities. Entrance to the farms is free HOWEVER, make sure you bring cash for extra activities or for purchasing goodies on the farm.
At Eh Farms you can expect to see their adorable piglets and take a short tour of the Mangalitsa farm. Mangalitsa is the type of pig that are raised at the farm, you may know them as "wooly" pigs as they have a type of wool/fur. Gather round the fire cook a hot dog. Their storefront will be stocked if you need to fill your freezer before Christmas.
Get cozy with Custom Woolen Mills, a family-owned wool mill near Carstairs. This farm will be demonstrating their industrial revolution aged machinery where they produce socks, bedding, and hand-knit garments. They'll have hot apple cider,  hot chocolate and shopping in their small store.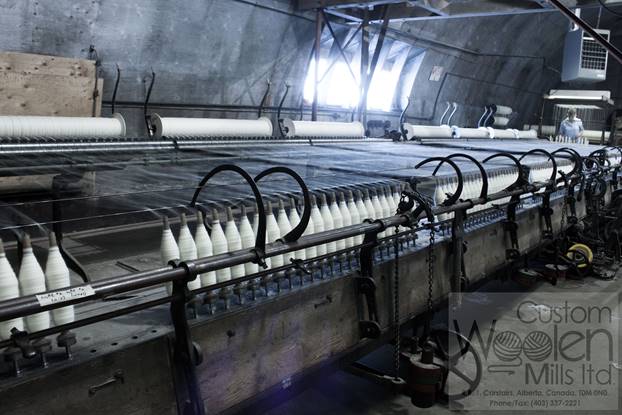 Your Local Ranch is located near Airdrie and has the most extensive of itineraries for Open Farm Days for kids. Take a sleigh ride around the farm ($8 can be purchased ahead of time and includes a smokie, hot chocolate/tea, and chips).  Attendees are invited to bring their own toboggan for the homemade hill and skates for the junior ice rink. Take a self-guided tour of the livestock and learn about ranch practices at Your Local Ranch.
What to wear
Dress warm! This is Alberta in December and remember, you're going to a farm so you're likely to get dirty. This is the opportunity to wear your really old comfy jeans and not worry about looking nice.
What to bring
Other than your mittens and your sense of adventure and curiosity, bring cash….just in case. If you plan on purchasing products from a farm it's always a good idea to bring a cooler, AND, the benefit of Open Farm Days in the winter is that you won't need ice for your cooler…you can just use snow.
Please don't bring your pets to these working farms, Rover will need to stay home.
We absolutely love Open Farm Days in the summer and hope that if you're in the Stratmore, Carstairs, Airdrie region, you'll get to enjoy the winter version too!