June 21st is National Indigenous Peoples Day in Canada. It's a time to celebrate, honour and learn more about our history and culture!
Edmonton mom Jackie had this to say:
Growing up as a 'city kid', I rarely had chances to connect with my heritage. Back then, as a society, we weren't as interested in connecting with something we weren't familiar with.

Fast forward to 2017. Now we see the benefit of embracing the unfamiliar. I love learning about a way of life that served many nations for hundreds of years. Native culture in its roots are based on concepts that anyone from any cultural background can benefit and thrive in. It's about embracing the duality in our own and the worlds workings.

Since I can't edit what this day actually means to me in a sound bite, I encourage you to go out and take part in honoring our world we live in and letting the unfamiliar become familiar. Nothing creates community like a plethora of different people coming together to celebrate the ultimate, love and peace Because the essence of National Indigenous Peoples Day, is love. For our peoples, our community, and our world.

Jackie
There are celebrations all across our province for National Indigenous Peoples Day, and attractions that hold annual events. I encourage you to find something local to participate in!
National Indigenous Peoples Day Events in Alberta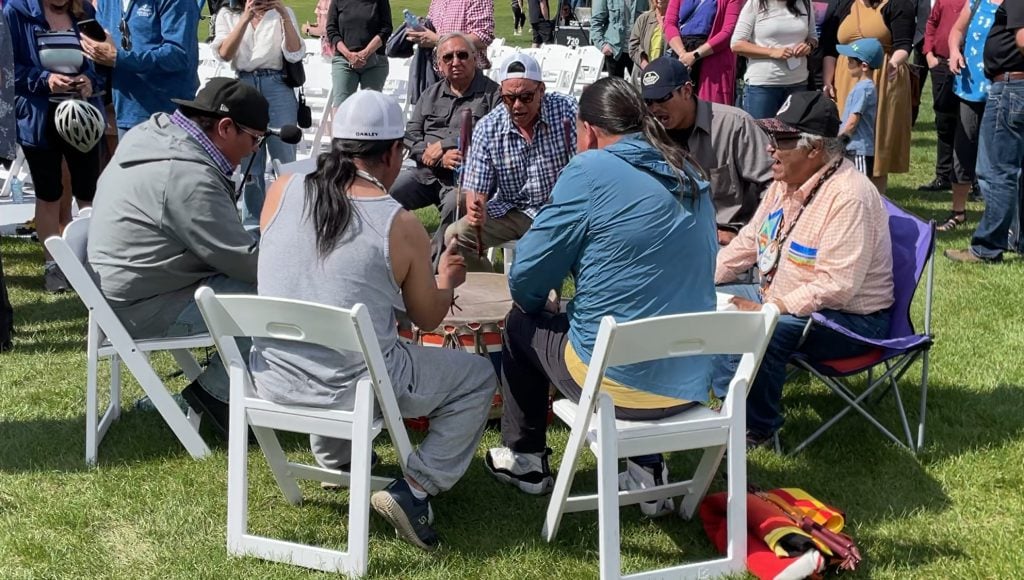 There's a lot going on for National Indigenous Peoples Day! There are local celebrations happening around the province. (These links and information are current for 2023 – we try to review them about 2-4 weeks ahead of the day for the current calendar year.)
Edmonton & Area
Edmonton is going all out! There are lots of the local Indigenous attractions, exhibits, and events such as those at the Royal Alberta Museum, Elk Island National Park, Fort Edmonton Park, University of Alberta Botanic Garden, TELUS World of Science, and the Edmonton Art Gallery.
Don't forget to mark your calendar and check out the awesome Indigenous villages at festivals such as Silver Skate Festival, Flying Canoë Volant, Deep Freeze Festival and K Days!
Find a list of Edmonton National Indigenous Peoples Day events on Family Fun Edmonton's site.
Calgary Region
Calgary has a number of Indigenous attractions, exhibits, and events as well. Check out Studio Bell, TELUS Spark, Fort Calgary, Heritage Park, and Olympic Plaza/Arts Commons.
Also consider visiting Tsuut'ina Nation Culture/Museum and Blackfoot Crossing Historical Park.
Find a list of Calgary National Indigenous Peoples Day events on ToDo Canada and more events on C97.7.
Spend Some Time Learning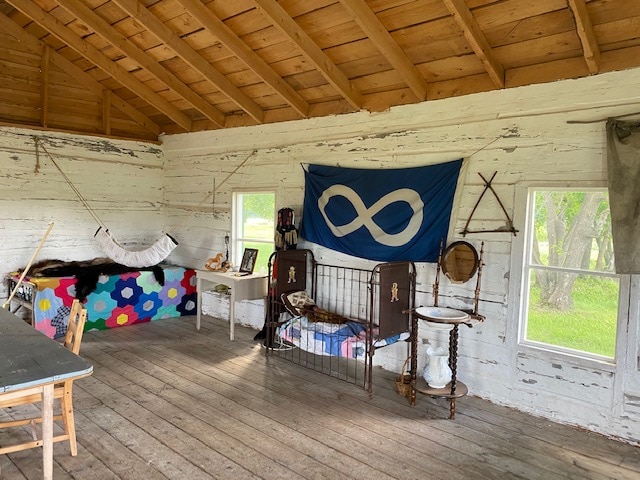 Even if you aren't close to one of the events or big collections of people aren't your thing (introverts unite!), consider joining the University of Alberta Augustana College Indigenous Speakers Series at 10:30am or 1pm for a special presentation by David A. Robertson, an award-winning and best-selling author of books for young readers.
Other options include the Government of Canada's Learning resources about First Nations, Inuit and Métis across Canada and the University of Alberta's 12-lesson Massive Open Online Course (MOOC) Indigenous Canada.
Stay in the Loop
For a full list of National Indigenous Peoples Day events, times and locations head to the Government of Alberta and Government of Canada National Indigenous People's Day Celebrations pages, East of Edmonton events page, and join the conversation on social media with the hashtags #NIHM2023 and #NIPD2023 (and tag #AlbertaMamas so we can see what you're up to, too!).