We're the Alberta Wilderness Association (AWA) and we'd like to say "thanks!" Specifically, thanks to Alberta Mamas and Bella Maas for making us a part of their July fundraising collaboration.
AWA is one of Alberta's oldest conservation organizations, founded in 1965 around a kitchen table in Pincher Creek. Since then our goal has been to raise awareness and inspire people to care about the protection of Alberta's wildlife and wild spaces. In addition to our day-to-day conservation efforts we host talks, offer hikes, and hold fundraising events like the Climb for Wilderness and Wild West Saloon.
The creation of two new Provincial Parks in the Castle area was a recent milestone for us and represents more than 50 years of advocacy.  Patience, perseverance and resources make all the difference for long-term projects like this one and support from folks everywhere helps make this possible. We love to talk about good news stories and the Castle Parks are great news.
This summer we're making a special effort to inspire Albertans to take an interest in Alberta's caribou, which are in serious trouble and at risk of going extinct. We believe that healthy caribou mean healthy communities and to get the communities around us involved, we've started a caribou flag design project which coincidentally is a great summer activity for creative kids and parents alike!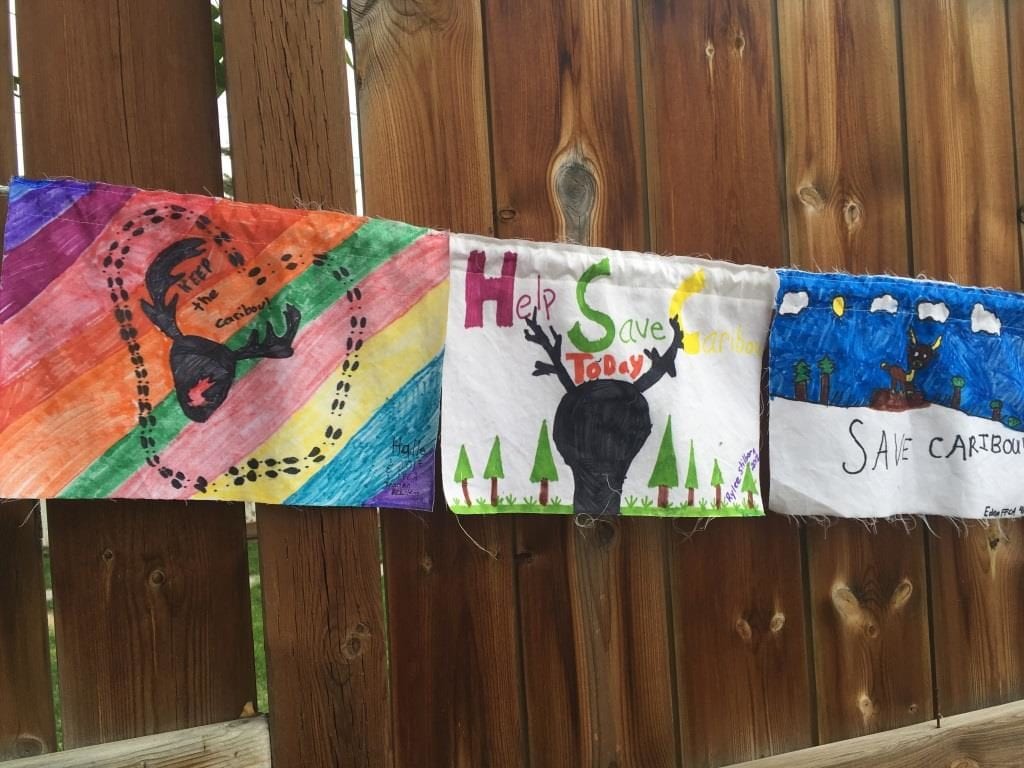 The project is pretty simple, only a few supplies and a love for nature are required. You can find all the project details here and while you're at it you can read all about caribou in Alberta at caribou4ever.ca. Every little bit helps, plus it's a great way to spend a summer day learning about the animals that live around us.  We can't wait to see the flags from nature lovers around the world.
Fundraising efforts like the support we will receive from Alberta Mammas and Bella Maas are meaningful and vital. Nothing makes us happier than being given another opportunity to learn about other Albertans that care about our environment and treasure our wilderness. So thank you to everyone involved in this initiative. We look forward to meeting you somewhere down the trail!
Visit caribou4ever.ca to find out more about this campaign and the AWA!