Summer Potluck Recipes
Ah the communal potluck. Whether it's a backyard BBQ or a group camping trip, summer potlucks are great. Everyone pitches in dividing up the workload PLUS you get to try all kind of different things! We picked our top 5 favourite summer potluck recipes for you next get together inspiration!
Pineapple Salsa
Fruity with a surprise tang of the balsamic vinegar. Super simple and the flavours get better with time! Whip up some cinnamon sugar chips or great with regular salty tortillas from BitchinHousewife.com .
Broccoli Salad
The Best Broccoli Salad You Will Ever Make by JustAnotherEdmontonMommy.com This recipe has been circulating a while with the great debate, Mayo or Miracle Whip? Which side are you on?
Strawberry Cheesecake Icebox Cake
Strawberry Cheesecake Icebox Cake from LifeMadeSweeter.com. Who doesn't love a little dessert with their get together? Personally, I'm usually the one bringing it! There is NO BAKING. Perfect for those super hot days. I feel like we would make a double batch in this house!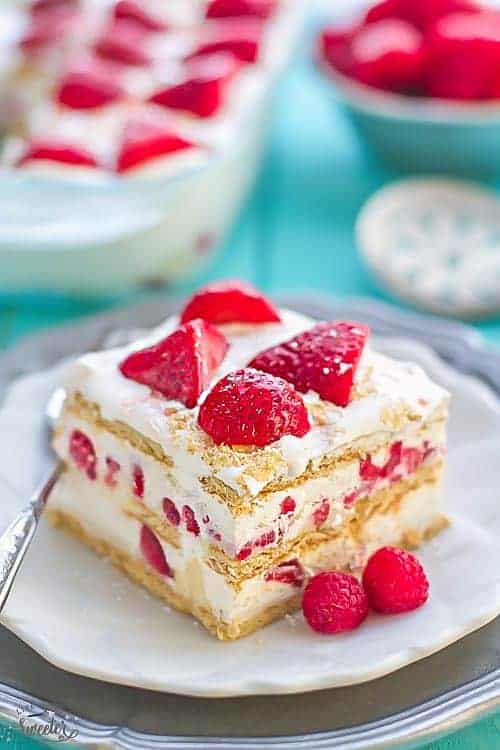 Veggie Rolls with Cashew Tahini Dip
Veggie Rolls with Cashew Tahini Dip from EatSpinRunRepeat.com Healthy and easy to cut into a lot of rolls. Great for those hot days when lighter food feels a bit better to eat. If you don't have any nut allergies in your home I love veggie rolls with peanut sauce too!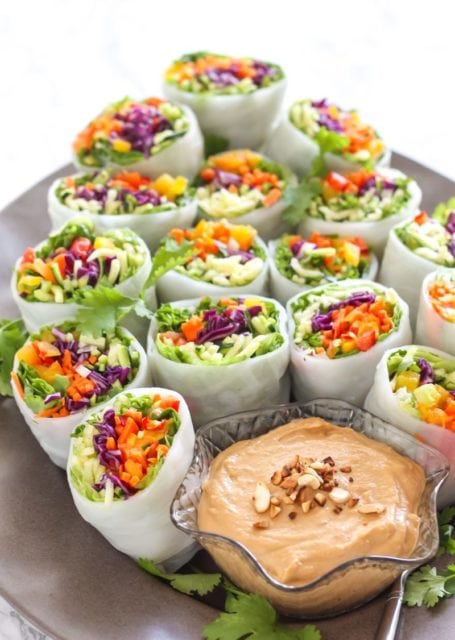 Classic Guacamole
Classic Guacamole from… right here on AlbertaMamas.com. This recipe was originally made for Cinco De Mayo, but classic guacamole is good all year round we believe. A personal favourite is to pair with the Tostitos Hint Of Lime Chips! To save on bit on the price of avocados I like to get the big bags from Costco or buy them from a local discount produce store like H&W.
Wherever you are this summer we hope you get to enjoy good food and company!