It's barbeque season which means a few things! You're going to need some delicious summer salad recipes to make and it's time to stock up on the sunscreen and bug spray!
Delicious Summer Salad Recipes
BLT Pasta Salad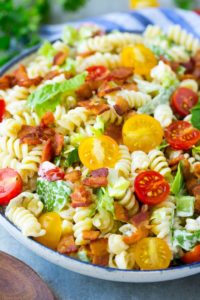 All the BLT taste made up into a salad. You're welcome.
Broccoli Salad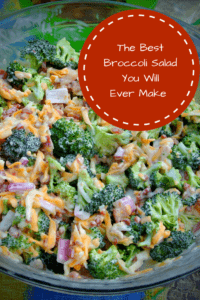 The perfect mix of sweet, creamy, and crunchy wrapped up in one delicious salad. Even your kids will love it.
Pea Salad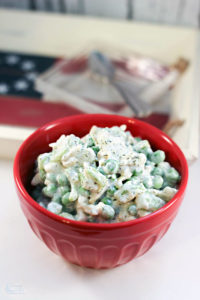 Not many pea salads grace the summer barbeque and this one is definitely a game changer. Filled with peas, cauliflower, almonds and more!
Sweet Potato Chickpea Salad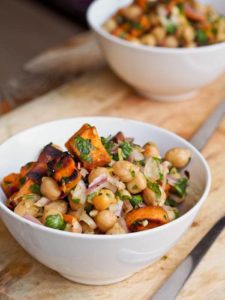 If you need a gluten-free and/or vegan salad, this is both and it's yummy too. Win-Win!
Make Ahead Seven Layer Salad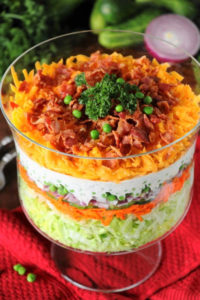 A delicious summer salad that is perfect for large crowds!
Bacon Bowtie Pasta Salad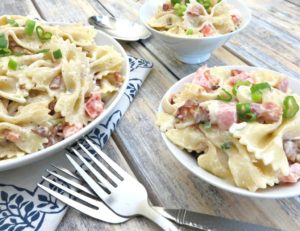 If you love bacon, you'll love this pasta salad.
The Best Ramen Noodle Salad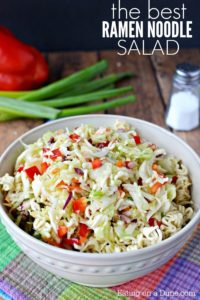 Delicious, easy to make in a matter of minutes, and easy on the budget which makes it the perfect potluck salad.
Avacado Chickpea Salad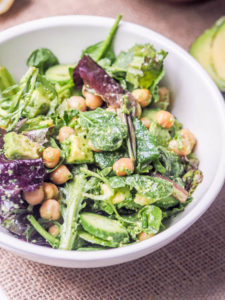 Packed with protein and delicious, all you need are 5 simple ingredients to make this salad.
Amish Macaroni Salad
A twist from the typical macaroni salad, you'll love the extra-creamy and flavorful sweet dressing!
All-American Potato Salad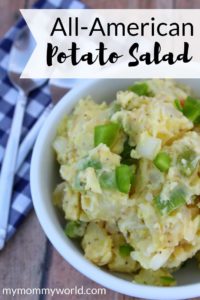 A summer barbeque isn't complete without a potato salad, and this one just happens to be delicious.
Waldorf Salad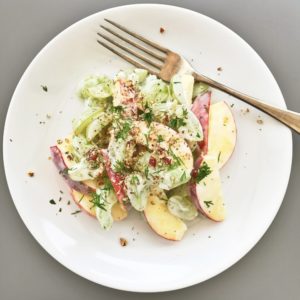 This Waldorf is easy to make with a zingy dressing!
Amazing Bean Salad Cowboy Caviar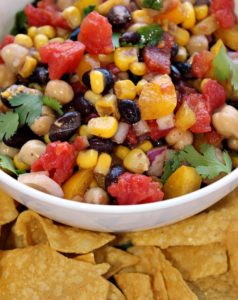 This cold bean salad will be a go-to for your summer barbeques, plus it's packed full of protein!
BBQ Pasta Salad with Tuna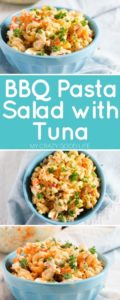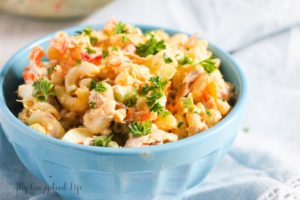 You'll love the tuna and pasta combination in the creamy and delicious sauce.
Taffy Apple Salad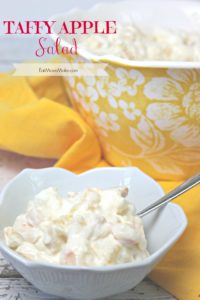 No barbeque is complete with something sweet, and this taffy apple salad is the perfect addition!
Do you have other delicious summer salad recipes that you love? We'd love to hear about them!