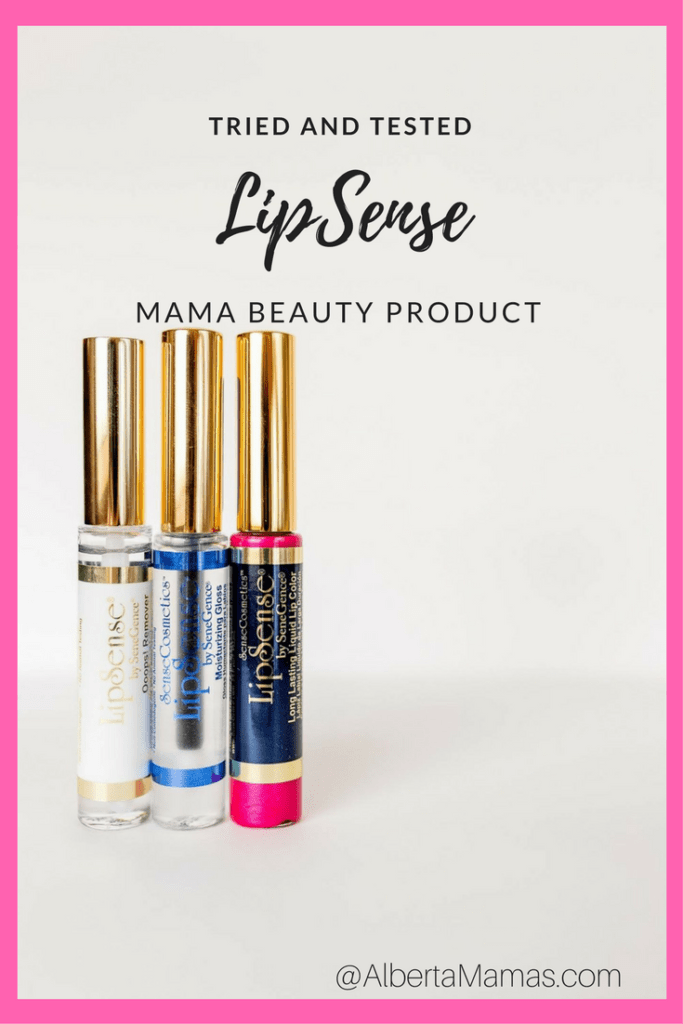 Moms! You need to know about this product I've been using for the last month or so: it's called LipSense. No doubt you've seen it here and there and probably wondered if it really works. Well, I've been putting it to the test, like all the tests. I have camped, paddled down the North Saskatchewan River, gone to a concert AND been a bridesmaid in a full day wedding all while wearing LipSense. The overall verdict? This stuff is amazing!
Here's 5 Reasons Why I am in Love with LipSense:
It really does stay on all day. Like I said, I've been testing it and it surpassed my expectations. Sometimes I put it on at night when I am binging on Netflix by myself, because pretty, and when I wake up in the morning my son asks me why I am wearing such nice lipstick! As a mom, we all know that it's a good day if we even get to dry shampoo our hair, no one has time for overly fussy lipstick. A few steps in the morning, gloss throughout the day, and you are set.
There is no transfer or smudging on to yourself, babies, husbands, drink glasses…. anything! I'm known as "aunty sparkles" because whenever I give a baby back to its mom they will likely be covered in lipstick kisses or some sort of blush/bronzer, not anymore for the lipstick at least! I've also avoided dark lip colours in the past because it looks so awful when it smudges, cue hot mess mom at the end of a wine night…. With LipSense the only thing left behind is sometimes a hint of clear gloss if I have just applied it.
You can buy a remover for mistakes. Aptly called, Ooops!, the remover is helpful in the beginning as you master the application (which does not take long). It is also handy for removing at the end of the day, though quite often I find it will come off with soap and water as well.
It does not dry your lips out. I had sworn off long lasting lip colour. Every time I have tried it in the past I have ended up with dry, chapped lips and a ring of colour left around the outside of my lips….not sexy, guys. With LipSense you just apply the gloss on top of the colour whenever you start to feel a little parched. My lips don't feel dry or angry when I remove it at the end of the day either.
Tons of colour combinations! I went safe the first time and chose "Pink Champagne" a lighter shade. I knew after trying it twice that I wanted something bolder, so I bought "Dark Pink" a few days later. The good thing is you can layer shades and create all sorts of great customizable colours. They even have various gloss options, including a matte one that I must try next.
I feel beautiful. This is perhaps the most important part. As a mama who works from home most of the time while wearing a sports bra, t-shirt, yoga pants and top knot- this is the most glamorous part of my day. It is the perfect 'pick me up and make me look pulled together for preschool pick up' product.

Some Tips for Wearing LipSense:
Make sure your lips are clean and dry. Do not apply chap sticks beforehand.
Apply 3 layers, make sure each layer dries before you add another.
If you get crumbs on your lips after eating just brush them off before you re-apply your gloss.
Don't freak out if your lips tingle the first few times you apply the colour! The company says that it is caused by dry lips and will cease after you stop using other wax and paraffin based lip products. This was true for me, I hardly get any tingle now and I'm rarely using my chap stick.
Join the group Harmony's Lip Babes for tutorials, inspiration and even flash sales!

We want to give you the chance to try LipSense for yourself! Discount Code + Contest Below!
For the next week (Until midnight October 17th, 2017) Alberta Mama readers will save 15% if you purchase ANY LipSense product through Harmony Ryan and mention us!
We've also got a $20 credit towards any Starter Kit purchase to give away! Enter below via the Rafflecopter widget.
Have you tried LipSense? I would love to hear what your fave colour combinations are!
XO,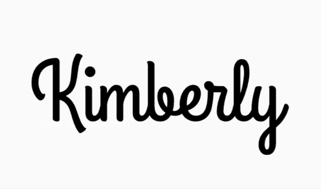 *Full Disclosure: I was given a starter kit to try this product. I immediately purchased more of my own because I LOVE it. As always all opinions are my own:)