Each month, we play 10 questions with one of Alberta's most interesting mamas. This month we hear from Tracey McGonigal, the owner and creative force behind Tracey Bakes YEG. She's also a busy wife and mama with a full-time day job. You can find her on Facebook and Instagram, sharing photos of her breathtaking cakes and cupcakes.
1. How did you begin this journey into the world of cake decorating?
When my daughter Olivia was born, being a first-time mom some days felt so isolating and lonely. While I was over the moon about having a beautiful, healthy baby I wasn't used to staying home after being part of the workforce for so long. I've always liked to bake but this time gave me the chance to really fall in love with it and it was something I got to do for myself.
2. Can you describe your creative process?
I generally like to sketch out most of my cakes beforehand to plan on how I want to tackle it. I like to keep up with what's trendy while staying true to a particular style on how I like my cakes to look and meeting up with what my client needs. I also love to work with both buttercream and fondant, I like to be versatile so I'm never bored doing the same thing.
3. What is the most rewarding aspect of owning and operating your own business?
Hands down the awe in my clients and how grateful they are when they see their cakes for the first time. Just knowing I had created something to do that makes all the long hours super rewarding.
4. It's Sunday morning. How is your family spending the day?
My week is always so hectic (I also work as a full time medical office assistant) and Sunday is a chance to catch up on things like laundry or other "fun" house work. Some days we say the hell with it and do none of the above to do something fun out of the house with our daughter.
5. What's your favourite kid-friendly destination in Edmonton?
Olivia loves indoor play parks. It's nice to have a place for her to burn her energy while spending with some mommy friends. Some of her favorites are Treehouse and UPlay.
6. Which three words best describe your parenting style?
I like to think I'm sympathetic, my daughter can be quite shy and timid and can be daunting as a parent, I always try to look things through her point of view because I was the same way growing up. With that I also try to be assertive because hello, I'm mom, I'll still have to push her some days. And loving. No matter how I decide to parent her today I try to give her lots of hugs and kisses to let her know mommy does things out of love, especially during the times that she has to sit in time out. Lol
7. Who has been the biggest influence on your life and why?
My daughter, Olivia. For a long time I wasn't too sure if having children was for me but now I know that being her mama is my purpose. She is the reason for everything and anything that I do.
8.  Who do you find most interesting to follow on social media?
One of my favorite people to follow is Bretman Rock. I'm laughing just thinking about some of his posts.
9. What's one thing about you that might surprise others?
My husband and I met on eHarmony over 10 years ago! Back then online dating wasn't as big as it is today and we didn't bring it up much as it wasn't a "met through friends" or "grocery store" conventional start to our story, but I'm happy to say that the rest is history.
10. What's your best advice for other working mamas?
That you are enough. I know as a mom (me included) we like to take on every task imaginable and it's okay to not be able to do them all. Maybe today the kids will eat cereal for dinner but the floors will be clean. The laundry hampers can be full but you were able to take the kids to the park. I hope Olivia remembers the days we spent at the zoo or painting on her easel other than how neat I kept the linen closet.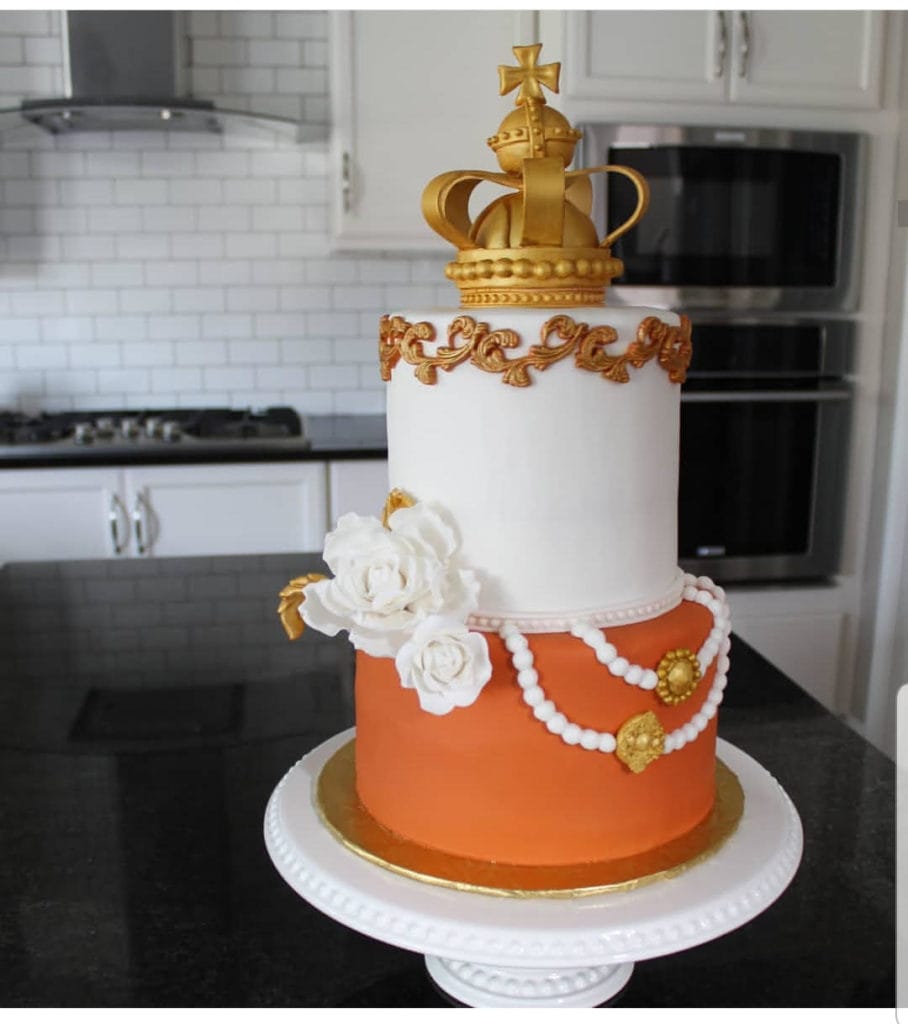 Kirsten Clark is a high school English teacher, a reader, a writer, a runner, a podcast junkie, a lover of good food, and, most importantly, a mom. She lives in Beaverlodge with her husband and son, a curious and energetic toddler, who keeps his parents on their toes!  Connect with her on Instagram @kirstenlanae , and at thefaucet.net, where she blogs every Monday, no matter what.